IRS Bias As Rampant As We Thought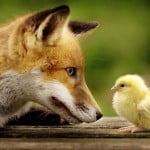 Still not looking good for our president's second term.
Ah yes, the IRS has finally agreed to eye contact with the typical American voter.
Polls are showing a steady erosion of support for him—actually, the good tidings are over—and a sweeping majority of the public favors independent investigation of the IRS. Worse, we now see support for Hillary Clinton has fizzled to able-to-primary-successfully numbers as a result of Benghazi. Support for Obamacare has finally shifted since 2009…downwards by an inarguable amount.
Clearly the 2008 predictions that an Obama presidency would be rife with ethics-based scandals have proven themselves correct. And the correspondingly slow realization of this by the media and public may not be caused by ignorance as much as a dizzying realization of how entrenched it is. It ain't the depth of the scandal, it's the scale. Take the IRS flap: one of the reasons it's so hard to pinpoint who exactly was responsible for the mess? Because it may have been hundreds of people. Island Dweller comments accordingly:
Your majesty,

This was posted this afternoon. I forward it for some interesting comments contained therein:

"Another Cincinnati IRS employee, whom the oversight committee described Sunday as 'more senior,' told the investigators that he or she applied for another job in July 2010 out of a desire to avoid connections with a program that targeted certain Americans because of their political beliefs.

'It was the whole tea party. It was the whole picture,' the senior agent said. 'I mean, it was the micromanagement. The fact that the subject area was extremely sensitive and it was something that I didn't want to be associated with.'"

From personal experience, I believe "more senior" means someone like a Squad Supervisor or an Assistant Special Agent in Charge – someone in a supervisory position over a group of agents or "Less Nessman"-type accountants. So, it's quite possible we're looking at lower-level management here.

The article continues:

"It is 'what happened now' that the employee said he or she was trying to prevent involvement with. 'I mean, rogue agent? Even though I was taking all my direction from EO Technical [the Exempt Organizations technical office in Washington, D.C], I didn't want my name in the paper for being this rogue agent for a project I had no control over.'"

I can assure you, working agents are subjected to case reviews on at least a weekly basis, or more often if the case is Special Interest (SI). The description of this individual fits nicely with someone in a low-level management position, conducting those case reviews and taking detailed orders and guidance from a bigger fish farther up the food chain (the "micromanagement" referred to above), who would be instantly branded a "rogue" and someone unable to control their employees by that same higher-level management if this thing went awry – which it did. This is more self-preservation than anything, but there seems to be a realization what they were doing was wrong all along – so maybe that ethics training is paying off, after all – at least to a limited extent.

Maybe we should change the training requirement to six-month intervals.

ID
Stories are coming out this morning of other agents echoing this sentiment: suspicion and hostility toward conservatives is endemic in the IRS, and probably most government agencies. To their combined horror, these agencies are realizing that these views are anti-American—in fact, you will recall, something like two conservatives exist for every liberal.
It is high time we all started acting like it.

Божію Поспѣшествующею Милостію Мы, Дима Грозный Императоръ и Самодержецъ Всероссiйскiй, цѣсарь Московскiй. The Czar was born in the steppes of Russia in 1267, and was cheated out of total control of all Russia upon the death of Boris Mikhailovich, who replaced Alexander Yaroslav Nevsky in 1263. However, in 1283, our Czar was passed over due to a clerical error and the rule of all Russia went to his second cousin Daniil (Даниил Александрович), whom Czar still resents. As a half-hearted apology, the Czar was awarded control over Muscovy, inconveniently located 5,000 miles away just outside Chicago. He now spends his time seething about this and writing about other stuff that bothers him.