NRA Tips For Contacting Your Elected Officials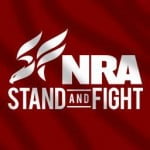 Are you willing to stand by while you hope that
others are doing something to protect your
rights and freedoms?
Your Mandarin is a proud member of the National Rifle Association and appreciates all of the hard work that they do on behalf of all responsible gun owners. While one does not need to be a member of the NRA to be a responsible gun owner, every gun owner has the responsibility to remind their elected representatives – notice that your Mandarin does not refer to them as our elected leaders – that they value the freedoms set forth in the Second Amendment.
To assist you in these efforts, your Mandarin will now pass along some tips from the NRA to make your efforts polite and effective:
When you call or write your elected officials, make sure you tell them that your're a constituent, a voter, and a supporter of NRA's Political Victory Fund. This will get their attention fast! Politicians respect the voices and opinions of NRA-PVF supporters like you, because they know that you have the power to either help or hurt them at election time.
Always make absolutely clear to your elected officials that , as an NRA-PVF supporter, you will work to defeat any politician who supports a ban on semi-automatic firearms and magazines, a ban on private gun transfers, or any other attack on your Second Amendment freedoms.
One phone call or email is not enough! Contact your Senators and House members frequently. Remember: They work for you! And as their boss, they should hear from you as often as possible.
The NRA also has numerous resources available on-line to assist you with your efforts:
The NRA stands on the front lines of the gun control battle, and your Mandarin encourages you to consider joining to send a message to Washington D.C. that as responsible gun owners we will not have our Constitutionally guaranteed freedoms taken away from us. This is not a fight that can be won by a single individual working alone. Only by banding together as group that can wield political influence do we stand a chance against the Progressive and well organized anti-gun forces.

The Mandarin, whose real name is 吏恆, joined the order in 1309, and introduced the Gormogons into England during the 18th Century.
The Mandarin enjoys spending time with his pet manticore, Βάρἰκος, or Barry (who can be found in the Bestiary). When not in the Castle…well, frankly, nobody is quite sure where he goes.
The Mandarin popularized the fine art of "gut booting," by which he delivers a powerful kick to the stomach of anyone that annoys him. Although nearly universal today, the act of gut booting or threatening someone or something with a gut boot is solely due to him.