Move the Cubs? Why, That's A Great Idea!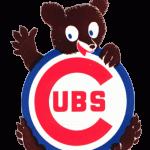 The Czar has always had a less-than-scientific interest in the Chicago Cubs, and has watched their ups and downs over the decades. You know, there was a time when the Cubs were basically the Yankees—you just knew they would make it to the playoffs, and lots of folks found that intensely annoying. Then, a whole lot of nothing happened in the 20th Century. They have exhibited pretty much every kind of management mistake a team could make; in fact, a whole lot of badness has been spared other teams because anytime someone suggests changing the way the team works, the team can look at the Cubs ("They tried that in 1948.") and determine whether it worked or not. Generally it didn't work.
Look, the Czar loves baseball traditions. But some traditions are just stupid, and the Cubs have most of them. Time to change history. Time to change the team. And time to screw that stupid Wrigleyville neighborhood right back.
In the 1980s, the Chicago Tribune purchased the Cubs away from the fickle and feckless Wrigley family, and a newspaper holding company provided the same expert knowledge of baseball team management that you might expect a part-time plumber to show on brain surgery.
Now, and quite recently in baseball terms, the Cubs are owned by the Ricketts family. The Ricketts are ready to bring the Cubs up to speed—remember this is baseball, so this means up to 1968 or so—but is running into political thorns in Chicago. Yes, politics in Chicago. Imagine.
Chairman Tom Ricketts wants to update Wrigley Field. If you don't know baseball, here is what this means. Wrigley Field is an undersized park made of crumbling brick that is so unsafe that nets had to be installed under the upper decks to catch chunks of rocks from falling down and injuring folks below. The venerable scoreboard is operated mostly manually because making it electronic is pretty much a no-go. The bathrooms are basically open sewers, with no privacy and nearly insurmountable hygienic amenities. Pictured the basement of Delta House, and this is Wrigley Field.
Wrigley Field is itself set in a Chicago neighborhood of extremely expensive rental apartments. The apartments themselves are a century old, and are just as small, crumbling and questionable as the park. Mostly younger people put themselves on waiting lists to move into this neighborhood and pay thousands a month in rent. The area is studded with trendy bars and weird restaurants all focused on promoting conditions of explosive vomiting and public urination. The neighborhood reeks of urine but most residents stop noticing the smell after a couple of weeks. Some buildings have constructed seating, bars, and kitchens on their rooftops so that they can charge folks to watch the Cubs games over the outfield walls— the view isn't that great, but there are scant restrictions on what you can do, drink, or eat on the rooftops. The Cubs, incidentally, are not compensated for these rooftops in anyway. There are few, if any, parking spaces to be found. The neighborhood has legally incorporated and has an authoritative voice as to what the Cubs can do: like a homeowners's association. The neighborhood is that odd.
So Tom Ricketts wants to increase the seating, signage, and parking to generate more revenue for the team. The neighborhood says no: additional seatinng and signage will block the view of the rooftop seats; the owners of these seats donate a lot to local politicians. And parking? Forget it: more fans mean worse traffic in an already bad area.
Day games are lightly attended compared to night games. Ricketts wants to add lighting and night games to put more butts in seats. The neighborhood says no: night games mean more drunks and more public urination.
Ricketts wants to put up a big, sleek, new scoreboard like the other parks. The neighborhood says no: scoreboards are ugly and they will block the view of the rooftop owners. Remember, the rooftop owners basically steal baseball from the Cubs by not paying them anything to watch the games. Yet the Cubs are required to roll over for the rooftop pirates at every step.
Yesterday, Tom Ricketts announced that he is going to do these things anyway, and if the neighborhood association doesn't like it, he can easily move the team out of Chicago entirely. Nearby suburb Rosemont has offered to give the Cubs free land—yes, free—large enough to build a monster park, and will put very few restrictions on amenities. Whatever the Cubs want, they can get; Rosemont understands the dollars spent by fans on parking, drinks, restaurants, and sales tax on souvenirs will pay for itself in a single season. Ricketts is said to be entertaining the idea.
Know what your Czar thinks? Move the team, Tom. For two reasons.
First, the second the Cubs move out of Wrigleyville (a section of a larger neighborhood called Lakeview), the entire up-yours attitude of the neighborhood is over. All that will be left will be a maze of narrow streets, crumbling buildings, and the smell of urine. That neighborhood will be nothing, and its high-priced rents and bars and restaurants will crash.
One should point out that the neighborhood is highly liberal. And like liberals, the residents view the Cubs as a big, evil corporation that should serve no other purpose than to give them free stuff, while in return they pile on regulations and restrictions that border on the lunatic. Fine: welcome to reality. If you make it hard to do business here, the business will move and you are stuck with zip. Once again, liberal overreach will kill liberal interests every time.
Second, Tom Ricketts will never win a World Series with the Chicago Cubs playing in Wrigley Field. A new ball park, a new image, and new ideas will create a new team…even one still called the Chicago Cubs. That team will win the World Series and shut down all further talk of the old Siannis curse. As long as Ricketts is stuck in that dumpy urinal park in that awful neighborhood that has the right to order him around, the Cubs will forever be a disgrace.
Let's go. Batter up.

Божію Поспѣшествующею Милостію Мы, Дима Грозный Императоръ и Самодержецъ Всероссiйскiй, цѣсарь Московскiй. The Czar was born in the steppes of Russia in 1267, and was cheated out of total control of all Russia upon the death of Boris Mikhailovich, who replaced Alexander Yaroslav Nevsky in 1263. However, in 1283, our Czar was passed over due to a clerical error and the rule of all Russia went to his second cousin Daniil (Даниил Александрович), whom Czar still resents. As a half-hearted apology, the Czar was awarded control over Muscovy, inconveniently located 5,000 miles away just outside Chicago. He now spends his time seething about this and writing about other stuff that bothers him.