Mailbag – Fluid Dean-amics Edition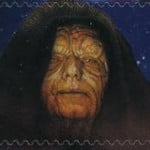 Operative BC writes in regarding Dr. J. playing fast and loose with fluid dynamics in his recent post on clogged arteries in Nashville:
Dear Dr. J.,
In your post you reference Poiseulle and state that halving the diameter of something will reduce flow by 1/16th.
What actually happens is resistance to flow increases 16 times when the diameter is halved. Thus you will have 16 times the pressure drop as with the full diameter connector, and maintaining the same pressure drop will reduce your flow TO 1/16th of previous.
I work in hydraulics, and get to deal with this fun stuff on a regular basis. Lots of people try to put smaller hoses and fittings on machinery because it is cheaper than purchasing the correct components and suffer the consequences. 400 psi drop in 40 feet of hose and your machine doesn't work right? Wonder how that could have happened.
Warmest Regards,
Operative BC
BC, you are correct sir. However, while you work with pipes, Dr. J. works with blood vessels where dynamic forces are in play that attempt to maintain pressure through changes in large and small artery resistance. Poiseulle assumes one is working with a long linear pipe of constant diameter, while we are working with branching pipes and pulsatile flow. Dr. J. freely admits he was taking a shortcut applying medical physiology to traffic flow. Truth be told we measure flow and calculate resistance so or equations are a little modified. Great pick up!
While it is an inexact estimate, when you cut a road from two lanes to one due to a stopped bus, it takes a long time to get around it.
Speaking of public transportation, Mayor Dean is asking for $7.5 million for bus rapid transit development in this years capital spending plan. Again the residents along and off of West End worry about traffic concerns which are very real. Again, today, a bus was parked at a bus stop through three traffic light cycles, with no passengers getting on or off creating a significant obstruction in the flow of traffic. Indeed there was a trail of 10 cars stuck behind it unable to get in the left lane to pass it. West End drivers are rightly concerned. He promises, however, not to tax the folks on West End any extra for living near the line.
Thanks for writing in!