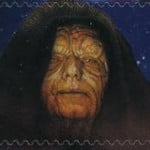 Little Red 1 writes in regarding Dr. J.'s rant against his seniors in the academy:
Oh wise Dr. J,
Greetings from the frozen steppe! Might I add a small thought to your excellent essay on baby-boomers and academia? Several of the senior tenured faculty I've spoken with have expressed concern about their pensions and retirement income (as in, they didn't save for retirement and depend on state pension) and insurance. They have decided to retire feet first, as it were, unless a miracle happens. Others are not taking sabbaticals, lest an administrator realize that they are not irreplaceable. Which makes it darn hard for those of us poor slobs, er, excuse me, those of us diligent scholars seeking adjunct positions, even for one or two years. All of which only confirms your perspicacious observation on the longevity of the tenured radical (as opposed to free radical).
With utmost of respect,
Your servant on the steppes,
LittleRed1
Great point, LittleRed1! All of our 403b's took a hit back in 2008. Some of the boomers thinking of retirement all of a sudden couldn't do it. Others lived and still live for today and as a consequence they're getting up and going to work everyday as they have nothing for retirement. Fortunately for the ones I know, they seem to love what they do, so it isn't a wicked proposition in their mind to retire 'feet first.'
Your Gen Xers academics, while at times leveraged more than we should be given below market salaries, higher University area costs of living, and creeping taxes, are frittering away as much as we can knowing we will need that money in the future.
Please keep sending the Himalayan Dog Chews for Lady J. and Sleestak.They love them!