Czar's Guide to Generation Gaps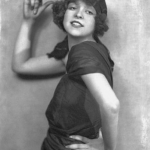 As if they could not be any more self-centered in their stupidity, the Boomers have declared war on the Millennials, and have finally realized the source of All Their Problems is, once again, Someone Else. That's right, the Boomers have decided that today's kids are ruining everything and are basically lazy. Clearly it takes one to know one. The problem is that the evidence against Millennials is pretty scant, whereas the evidence pointing to the Boomers as the epicenter of everything people cannot stand about America, politics, popular culture, and fashion…well, the evidence is about as gigantic as their egos.
Fortunately, this has at least raised the question in many Millennials' eyes about what constitutes a generation. In other words, which generation are you? Because this discussion is firmly rooted in the social sciences, the good news is that almost all of this is horseshit and your opinion is just as good as anyone else's.
The Czar, who was himself born during the Steel and Blood Generation (1250 – 1288) of the Steppes has seen a lot of generations come and go. And he hereby presents his brief guide to identifying the generations. Please note that this is our assessment, and date ranges may conflict with other sources. The other sources are wrong. When they live to be 746, they can prove the Czar wrong.
Also, this analysis will not treat the Boomers favorably, which is another reason you know it is ultimately scholarly.
Lost Generation: You were born around 1890 – 1901, and are now over 100 years old. Gertrude Stein coined this name and it is a pretty good one. Basically, you believed in limited government, partied in the 1920s, and pretty much went broke in the 1930s. You very likely fought in World War I, or were screwed by the Wilson administration in some other fashion. Note that if you born in Europe during this age, you might not exactly fit this category and would be better served making up your own description based on European generation history.

The Greatest Generation: So named by Tom Brokaw, you were born between 1901-1924 and well suffered through both the Great Depression and World War II. Although everyone understandably treats members of the Greatest as being, well, really great, there were some weaknesses: notably, a fondness for Big Government—caused by unquestioning belief in the New Deal—and more than a little racism, we are sorry to say. Overall, these weaknesses are understandable: both stem from the Great Depression (the Czar believes most racist beliefs are economic in origin), and both were either corrected or curtailed after World War II. This is a hard-working, highly ethical and morally confident group of men and women, and who also tend to be horders.

The Silent Generation serves those born between 1925-1946, and grew up in a world of ridiculous change: this generation saw the rise of routine air and automobile travel, the familiarity of the telephone, labor-saving devices, television, radio, and movies. Some knew Depression, some didn't. The Czar divides them into two categories:

The Beat Generation

: (1925-1933) who formed a very clear counter-culture in their teenage years. Teens basically were young adults until this generation, and boy were they a jaded group. After all, they had seen everything! Your beatnik culture flowed from this group, and by and large their music and poetry was awful. However, they suffered terribly in the Depression and were probably hardest hit by the loss of convenience items while kids. As a result, they were a stronger influence on the Boomers to follow than the Greatest Generation was.

The Eisenhowers

: (1933 – 1945) who grew up in a state of fear. Born during the end of the Depression, they knew poverty and want; but they also grew older during World War II and the Korean War, and balanced the very real possibility of nuclear incineration at any moment with the joy of rock and roll. This was actually a very awesome generation, as they had a rekindled faith in government as an orderly institution, saw the rise of civil rights, and had a fierce hatred of communists. While the Beatniks may have been the first separate teenage group, the Eisenhowers had the first formal teenage culture. The terror of the Cold War coupled with the slingshot of Elvis and the Beatles. Most of these folks went on to parent Gen Xers.

Boomers: The US Census apparently defines you as a Boomer if you were born between 1946 – 1963. The Czar defines you as a Boomer if you're one of the older folks who ruined social entitlements, helped spread Leftism and Progressivism, thought drugs were kinda cool, ruined popular culture, and donated the Hippie to American political sensitivity. Basically, most of you are jackasses. Some of you are the children of the Greatest Generation, who were so terrified of want and war that they spoiled you into little princesses, while others are the kids of Beatniks who think nothing of holding sit-ins, protests, and school takeovers. They grew up into the Disco era, became Yuppies in the Reagan era, jumped into New Age nuttiness in the 90s, and now are screwing with healthcare. However, to be fair, there is some light:

The

Post-Boomers

were born between 1950 – 1963. These people tended to miss out on the Hippie and Disco eras (right between them), and started to establish themselves when Reagan was president. As a result, the Post-Boomers tend to be libertarians or very conservative Republicans, disassociate themselves from the Boomers proper, and avoided serious drug use. While some of the Boomers had good music, the Post-Boomers enjoyed arena and progressive rock, which we all now admit was cooler than we remember.

Generation X: Were you born between 1964 – 1983? Probably, if you read this now. The Post-Boomers and Gen Xers were children of the Eisenhowers, for the most part, and grew up with New Wave music, 80s pop, and MTV. They can not tell you where they were when Kennedy was shot. They reject traditional arguments for or against anything, and skeptically choose their attitudes for themselves. Because of Gen X, television commercials are now funny. Although the term Generation X originated in the 1950s, it became widely applied to this generation in the 1990s as advertisers could not predict their attitudes toward anything. This generation was the first to grow up not expecting any guaranteed employment, benefits, or entitlements. For them, technology and communications are indistinguishable, and they reject dying media like newspapers and network television. They have one subset:

Generation Y

: An overlapping sub-generation, born between 1981 – 1988. They are the original slackers, as defined solely by popular culture. A lot of folks lump Generation Y in with the Millennials, but there is a definite difference between the two. Children of Boomers, Gen Y kids are the famous everybody's-a-winner trophy getters that both Gen X and the Millennials resent. Neither group wants them, and this small band of sub-generation members sort of split off early. As they got older, though, Generation Y has begun to grow colder and conservative and are merging back into Gen X.

The Millennials: Born between 1983 – 2001, the Millennials are a genuinely new generation. Texting, multitasking, and part-time workers, they are already establishing themselves as part of a new economy. Few have any idea what a record album is, and don't bother with mail. In fact, they are perfect candidates for hating the monopoly of big government: they want what they want, and reject what they do not want. Unless it works fast and reliably, they're done with it. As much as Gen X began to write off these Boomer kids as, frankly, Boomer kids, they are very likely going to change the American political landscape tremendously. See Kevin Williamson's latest book to see what the Millennials are going to do to remake America. It might be very good news.

Generation Z: These are today's younger kids, born between 2001-present. Some folks are calling them the Homelanders, because they have always known about The War on Terror, have no illusions that the government is blowing itself apart, and will be the ones hardest hit by the collapse of social welfare (but likely the first to profit from what follows). In many respects, they are the Eisenhowers in reverse, and a good many of them are being brought up in conservative Gen Xer homes. They will never have known a government they can trust. They will never believe that everything will be okay if they just stop worrying. But they will learn, around 2020 or so, that they have the key to restoring American popular culture to something enviable. Plus, let's face it, Gen Z has the coolest damn superhero movies. They will have never known a shitty Batman.
There you have it. You could easily get the Czar talking for an hour about any one of these generations, but he would welcome your thoughts. But basically yeah, the Boomers are nothing but trouble.

Божію Поспѣшествующею Милостію Мы, Дима Грозный Императоръ и Самодержецъ Всероссiйскiй, цѣсарь Московскiй. The Czar was born in the steppes of Russia in 1267, and was cheated out of total control of all Russia upon the death of Boris Mikhailovich, who replaced Alexander Yaroslav Nevsky in 1263. However, in 1283, our Czar was passed over due to a clerical error and the rule of all Russia went to his second cousin Daniil (Даниил Александрович), whom Czar still resents. As a half-hearted apology, the Czar was awarded control over Muscovy, inconveniently located 5,000 miles away just outside Chicago. He now spends his time seething about this and writing about other stuff that bothers him.