So We Put a Team Together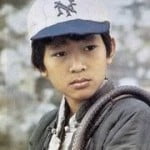 Castle Gormogon survived its first softball practice last night, and one would be shocked to learn we weren't that bad; but not nearly as shocked one would be if we had a second practice. Indeed, if there were indeed any justice in the world, this would be the one and only time we try this.
We needed ten to put together a team for the All-Leng Adult 12-Inch Softball League. This seriously was one of Prince Tochmas's ideas. The Czar played a fair amount of baseball in his day, and was amenable to taking his old position up at the hot corner. In fact, we figured the team like this:
No time for pitcher-catcher jokes, Mr. 'Puter.
GorTechie at Pitcher. This seemed like a great idea at the time, because GorT is eight feet tall and can throw small objects over two hundred miles an hour. GorT, of course, has many abilities, but these seemed like the most important two for softball. The guy's got a cannon for an arm! He also has a powerful laser for an eye. Where it went wrong: GorT cannot throw. Yes, he has incredible accuracy and detailed knowledge of aerodynamics and mechanical knowledge of every pitch in the game, but he suffers from statistical analysis paralysis. He stood on the mound and computed every possible outcome of every possible pitch and concluded none of them would guarantee a strike-out. As a result, he kind of just…froze up there. We had to restart him twice, but once was because he downloaded updates in the background. Which didn't help.
Ghettoputer at Catcher. For a catcher, you want a big guy who can absorb a 200-mile-an-hour pitch and intimidate anyone from tackling him on a run in from third. Plus, a catcher is the best source of trash-talking on the team because he can talk to the batter directly. 'Puter was perfect for this, and although we had to endure all sorts of homophobic comments about playing catcher, he eventually agreed to complain about how much he hates baseball and associated sports. Where it went wrong: "I'm not crouching down in that little box. I've got a bad back." So we had to get him a chair, and he promptly fell asleep in it.
The Grand Moghul at First. Moghul is tall and ferocious and is just as likely to stretch to make the play as he is to pull the still-beating heart out of base runner's chest. Plus, his batting helmet is really cool with those two big horns sticking out of it. Moghul was definitely eager to play. Where it went wrong: he had a press conference to do in New York, and left after the second inning. Because there's one of those on every team.
The Inscrutable Mandarin at Second. Even though he showed up an hour late to practice ("I got work to do," he scolded. "That inner dimension is not going to envault itself."), he quickly donned his glove and got baseball ready. Plus, you should see his cleats. Where it went wrong: turns out, very tough to make the quick play to first when you're wearing about sixteen pounds of robes and a high collar.
Inetef-Te-Henqet at Short. Okay, no one is sure how this came about, but if you want a really fast, nimble pair of hands at short, you probably should consider anyone else besides a revivified Egyptian mummy butler. Where it went wrong: it never went right. He basically stood there motionless until the wind toppled him over and Mandy had to go pick him up each inning. Curiously, one of the times he was laying there on his side, he managed to stop a ground ball that thumped into his rib cage, which as it turns out was one of our better plays of the entire day.
The Czar of Muscovy at Third. Something about the smell of the grass, the glove, and the sawdust just gets us right in the heart. Sigh. We do so love baseball. But this is softball: baseball's effeminate cousin from the city, which the Czar despises. Where it went wrong: the Czar's pretty sure he broke something in his knee. There is an awful lot of fluid sloshing around in there, and agonizing pain every time we step. What the hell happened?
Dat Ho at Left. Dat is small, but at 12 or however old he is, he is eligible to play on the adult teams. We put him in left field because he doesn't have a strong throwing arm, but he can run fast—probably faster than anyone in the entire league. And you should see him steal bases! Just like he steals food from our larder, and personal effects from the Czar. Where it went wrong: the Czar spent half the game berating him and pushing him down.
Dr. J. at Short Center. The Doc is our base-on-balls champion because a little bit of Force Push™ on the pitch keeps 'em going outside. The guy is a guaranteed runner on first and he never has to swing at a single pitch. Of course, you should see him Choke™ up on the bat: he can do it from 20 feet away. Where it went wrong: not a cheerful fielder. Every time a pop fly goes out to short center, he electrocutes the bastard in flight, chuckles, and says Gooooooood! in that weird voice of his.
Sleestak at Center. Center field is a crucial position because it provides coverage for both sides of the outfield as well as backing up short and second. A powerful throwing arm means that you can turn a routine sac fly into a double play by throwing the ball all the way to the plate from deep center. Heck of a position. Where it went wrong: the guy we put in there is a lizard, with huge claws for hands, the brain of a fish, and the ability to muster up a quick shuffling walk when exposed to fire. We could not possibly get a glove on him. He chicken-winged every throw. Dat Ho wound up playing center as well as left, when of course he wasn't rooting through someone's wallet. Plus, Sleestak spent a lot of time eating grass. Seriously.
Prince Tochmas at Right. Hooray. Our team captain, who actually wore a Caterpillar baseball cap in lieu of his usual Mongolian crown. He loves this game, and is eager to organize a charity minions-versus-monsters game this summer. Where it went wrong: he spent half the time on his cell phone talking to various underworld figures in Poland-Lithuania. At one point, the ball thudded right next to him and as we screamed at him to grab it, he waved, turned away, and talked into his phone. Right, because that's what you do in the game: when the ball is hit right to you, you let it hit the ground by your freaking foot and let it roll past. And you wave like it was someone else's to begin with because you apparently called time out silently an hour before. Freaking idiot.
Volgi was our manager and batting coach, and he was hitting them out to us. In retrospect, this was stupid because Volgi can play pretty well and could have put him anywhere in the field and made a huge improvement. He was also keeping score on our big white-on-green scoreboard, whereupon he spent most of his time drawing döts över the zeröes tö give them umlauts.
Needless to say, the whole affair was a disappointing mess. Dejected, we all scuffed our way back to the Castle, only to realize we left nobody in charge except Volgi's yeti who tore apart a couple customers in the billiard room. Except for having to clean the blood off the felt, that part was pretty much the only good thing that happened.

Божію Поспѣшествующею Милостію Мы, Дима Грозный Императоръ и Самодержецъ Всероссiйскiй, цѣсарь Московскiй. The Czar was born in the steppes of Russia in 1267, and was cheated out of total control of all Russia upon the death of Boris Mikhailovich, who replaced Alexander Yaroslav Nevsky in 1263. However, in 1283, our Czar was passed over due to a clerical error and the rule of all Russia went to his second cousin Daniil (Даниил Александрович), whom Czar still resents. As a half-hearted apology, the Czar was awarded control over Muscovy, inconveniently located 5,000 miles away just outside Chicago. He now spends his time seething about this and writing about other stuff that bothers him.