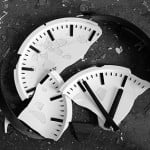 …is right twice a day. Imagine your Mandarin's shock and disbelief when he actually found himself in agreement with HBO host Bill Maher over these comments made about Islam in comparison to other religions. Your Mandarin suggests that you view the video as he cannot be bothered to cut and paste the entire transcript of the conversation here.
Maher was interviewing Brian Levin who just happens to be the director of the Center for the Study of Hate and Extremism at California State University in San Bernadino. Your Mandarin assumes the director position for the Study of Apologizing for and Ascribing Moral Equivalency to Islam was already filled.
Levin represents some of what in your Mandarin's opinion are the worst people on this planet. Here is an individual that is either totally ignorant of the world around him or is deliberately ignoring the facts as to what Islamism represents.
Now this is the point in most posts or stories where the authors would rend their garments, gnash their teeth, and state that not everyone who practices Islam is a terrorist. Your Mandarin agrees to a point, but while everyone who practices Islam is not a terrorist, there are not many Muslims that come out and denounce the behavior. And in some regions of the world, Muslims celebrate these event and heap praise upon the martyrs to the faith.
There comes a point when you realize that Islam is not compatible with the values of the United States and the Constitution, or Western Civilization for that matter. No amount of outreach is going to make Islam accept what we believe or value.
What is the solution to this dilemma, your Mandarin is not sure, but he does know that denying the facts and the realities in the world today will only lead to the demise of civilization as we know it.

The Mandarin, whose real name is 吏恆, joined the order in 1309, and introduced the Gormogons into England during the 18th Century.
The Mandarin enjoys spending time with his pet manticore, Βάρἰκος, or Barry (who can be found in the Bestiary). When not in the Castle…well, frankly, nobody is quite sure where he goes.
The Mandarin popularized the fine art of "gut booting," by which he delivers a powerful kick to the stomach of anyone that annoys him. Although nearly universal today, the act of gut booting or threatening someone or something with a gut boot is solely due to him.