Euthanasia: The Other White Meat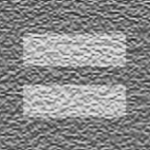 Grey and Wrinkly Rights
Apollo Physician and Asclepius and Hygieia and Panacea and all the gods and goddesses, making them my witnesses, that I will fulfill according to my ability and judgment this oath and this covenant:

To hold him who has taught me this art as equal to my parents and to live my life in partnership with him, and if he is in need of money to give him a share of mine, and to regard his offspring as equal to my brothers in male lineage and to teach them this art – if they desire to learn it – without fee and covenant; to give a share of precepts and oral instruction and all the other learning to my sons and to the sons of him who has instructed me and to pupils who have signed the covenant and have taken an oath according to the medical law, but to no one else.

I will apply dietetic measures for the benefit of the sick according to my ability and judgment; I will keep them from harm and injustice. I will neither give a deadly drug to anybody if asked for it, nor will

I make a suggestion to this effect. Similarly I will not give to a woman an abortive remedy. In purity and holiness I will guard my life and my art.

I will not use the knife, not even on sufferers from stone, but will withdraw in favor of such men as are engaged in this work.

Whatever houses I may visit, I will come for the benefit of the sick, remaining free of all intentional injustice, of all mischief and in particular of sexual relations with both female and male persons, be they free or slaves.

What I may see or hear in the course of the treatment or even outside of the treatment in regard to the life of men, which on no account one must spread abroad, I will keep to myself holding such things shameful to be spoken about.

If I fulfill this path and do not violate it, may it be granted to me to enjoy life and art, being honored with fame among all men for all time to come; if I transgress it and swear falsely, may the opposite of all this be my lot.

– Hippocrates c. 400 BC (none of that BCE crap).
Gentle Readers,
Dr. J. received this link to an article in the New England Journal of Medicine from one of his colleagues. It is a point/counterpoint in physician assisted suicide. While we've been concentrating on the most vulnerable among us at the beginning of their lives as a consequence of the Kermit Gosnell trial for the murder of seven children and the death of one mother at his abortion mill, we are also most vulnerable at the end of our lives as we fall ill for the final time and come to terms with our last days. Read both the point and counterpoint. Read also the comments as they are fascinating with regard to how physicians think. Four to one on the unscientific poll on the site, they are against euthanasia.
The progressive mindset is a dangerous one. As Dr. J. has said before, they very effectively frame their argument in terms of 'caring.' Paying no heed to the sacred, or loyalty or authority, and with a perverse sense of equality and liberty (liberty to kill your child, your loved one, or yourself) they have stridently moved away from 'safe, rare and legal' to 'what happens between you, your doctor and the newborn you don't want lying before you stays between you and your doctor.' Every so often, they push the boundaries at the end of life, and given the cost of the last year of life for the typical medicare patient, they can't sustain their welfare state without such draconian measures.
You have seen it before, you will see it again.
Now Dr. J. has tremendous experience with end of life issues. He deals with it in the ICU and in his clinic. Indeed, he teaches his residents the difference between withdrawing futile measures to alleviate suffering with no benefit conferred and placing a proverbial pillow on a patient's head. He's also been on the family side of the issue when he was the medical decision-maker for his Godmother and when his grandmother was on home hospice when he was in Jr. High. Indeed she was asleep from her pain medications during her last few days on Earth, but we still felt that it was a positive experience.
The point/counterpoint linked to drives the debate by tugging at the heart strings, but the reality is very different. We are very good at symptom management. We are very willing to escalate medications, even in the face of side effects to relieve suffering. Should a patient expire from respiratory arrest before their pain can be slaked it is double effect (per St. Thomas Aquinas) and not euthanasia or murder that has taken place.
That being said, while we focus on the unborn. We should also not forget those most vulnerable at the end of life. Even in their suffering we are called to help them and minister to them. Giving emotional and mental succor along with the physical helps them to see and feel value in their last days.