Mailbag – War Between The States Edition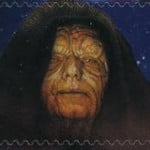 Operative JB writes regarding the Idaho ban being explored in Congress:
Dear Dr. J.,
Also shaped like various modern and futuristic guns: Florida, North Carolina, Maryland, Oklahoma, Massachusetts and Louisiana.
Also, West Virginia looks like a praying mantis, which scares me.
Warmest Regards, Operative JB
Well, Operative JB, let's run the list:
Florida – Florida strikes Dr. J. more as America's phallus than it strikes him as a firearm. But he does recall that scene from Full Metal Jacket starring FoG Adam Baldwin (a scene he wasn't in) where the marines on Paris Island are chanting, "This is my rifle, this is my gun, one is for shooting…" which in itself makes it a symbol of patriarchy. Dr. J. is sure it will be summarily banned.
North Carolina – NC looks more like a bagpipe bag. Given the number of Scotch Irish in east NC, he is not surprised by this in the least. As bagpipe music is excessively Eurocentric, North Carolina must watch its back.
Maryland – Dr. J. will give you that, but as the legislation is arising with Maryland based legislators, they've created a waiver for their state.
Oklahoma – Oklahoma looks more like a pot than any sort of weapon. But given that pot is legal in Colorado, Oklahoma will be declared a protectorate of Colorado and her electoral votes will become Colorado's.
Louisiana – More of a meat grinder appearance, sans crank. But as the war on 'Big Burger' rears its ugly head, it's only a matter of time.
Just picture it without the clamp or crank.
Massachusetts – Massachusetts Senator Elizabeth Warren signed on as a sponsor with the proviso that they're given portions of Vermont, Connecticut and New York so that Massachusetts can be reshaped to look more like a bow and arrow and that they're given a burger exemption.
Now just without the crank.