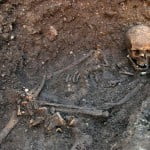 We're not saying where Amelia is…
As far as dynasties go, the Plantagenets were certainly style over substance. Henry II contributed to codifying the law, but got away with murder. Yes, yes, we know all he said was, "I'm so mad at Tom, I could just kill him." But when you are an absolute monarch, words have consequences. Richard I was off gallivanting around the Middle East when he should have been home ruling. King John signed Magna Carta but also lost Aquitane over a 12 year old girl he fell in love with and married. The time of the Edwards (I-III) makes much more sense if every unexplained death is chalked up to poison. Richard II was tax-hiking statist, and Richard III, well, we know how that went…what you don't know, Gentle Reader, is, as Paul Harvey used to say, is the 'rest of the story.'
Richard III established the 'Court of Requests' which was a court where the common folk could air their concerns. Our own The Czar did not like the 'Court of Requests' and told Richard III that no good could come of it, as a monarch should be strategic in his vision rather than get bogged down in tactical weeds. That philosophy of The Czar's is reflected in our lack of a comments section to this very day. The Czar, you see, is a big picture guy, and after Richard III lost his nephews in the Tower of London during a royal outing realized that this guy can't be trusted with the big chair any longer. He called Henry Tudor up (well, he sent a scroll), and said, Henry, I think it's time to change your last name to Ivy.
Smoke 'em if you got em…
After the Battle of Bosworth Field, The Czar, ever the friend to Richard III buried him in an unmarked grave where no one could desecrate or spit upon it. Thinking longterm, a Gormogon holding company bought up the land and paved it over for further security.
Well it looks like someone found him, and found the Czar's ax marks…
…and now you know the rest of the story!