Why Liberals Should Care About Gun Rights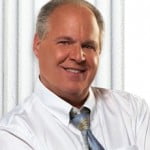 Every liberal who thinks her opinion
on the Second Amendment should control
'Puter's rights should imagine this guy
deciding what her Constitutional rights
should be, and behave accordingly.
In recent days many of 'Puter's leftist friends have taken to Facebook, crowing about how fantastic it is that government is finally doing something about gun violence in America. By "doing something about gun violence," 'Puter's friends seem to mean "hastily enacting draconian, ill-considered and ineffective legislation that has no meaningful impact on gun violence."
'Puter's piped up a few times in defense of his Second Amendment rights, knowing full well that there's no convincing a liberal there's any such thing as an individual right to keep and bear arms., much less safe and responsible ownership of firearms.
Throughout 'Puter's conversations, he's heard repeatedly some version of "why would anyone possibly need, much less want, an assault weapon*?"
Then his liberal friends

launch into a tirade that generally includes one or more of the following "facts" about so-called assault weapons: (1) no hunter needs an assault weapon to shoot deer;

(2) the Second Amendment was never intended to secure the individual against the state; (3) assault weapons are fully automatic, so should be banned; (4) assault rifles are to blame for most of the mass shootings in the United States; (5) if no one had guns, there'd be no gun crime; (6) the police can be trusted to protect you from all possible violence so 'Puter doesn't need a gun; (7) the Constitution's really old and stupid and written by old, white, dead men, so we can ignore the parts we find inconvenient; and (8) 'Puter must have a tiny penis to want to own an assault weapon.**
'Puter's finally given up.

There's no amount of logic or fact that will convince your average leftist liberal that firearms are intrinsically dangerous to society, no matter who owns them and no matter what the Constitution says.

As such, the government not only may, but must, enact gun control measures so severe as to make private ownership of any modern firearm all but impossible.
So 'Puter's decided to abandon his reliance on logic and reason in his campaign to keep his (and your) Second Amendment rights alive. 'Puter's going to ply his liberal friends with appeals to their self-interest.
Let's apply the same standard of review to all Constitutional rights.

As decreed by the anti-Second Amendment crowd (or pro-gun ban crowd, if you prefer), the new standard of review to be used by the federal courts in review of Americans' Constiutional rights is: "Why do you need it?"
Here's a few examples of our new, liberal approved standard of review for Constitutional rights in action, for your consideration:
Why do reporters need to be free to publish whatever they want? After all, ideas are so dangerous that we've criminalized them in "hate crimes." We should make certain the public is safe from dangerous ideas, so all reporters are now required to submit proposed transcripts for approval by the newly formed Ministry of Truth three months in advance of publication.
Come to think of it, the Founders never contemplated the dangerous weapons of mass information existing today, such as internet, television and radio, so they're not even covered by the First Amendment. Why would anyone need the ability to spray unverified information all over the world at the speed of light? Just think of all the damage that can be avoided by banning all news and opinion in any form other than the printed word.

And that goes double for those dangerous books and magazines.
Why does anyone need porn? After all, if you hit most bars at closing time and you're not totally heinous, you should be able to find your Mister Right Now.

There's no need for you to have access to porn.
And why does anyone need religion? After all, there is no God. If you could scientifically prove God's existence, then protecting these quaint religions might make sense.

But you can't prove God's existence, can you?

And you can't possibly need something that doesn't exist. Goodbye, religion.
Why would anyone who's not guilty of a crime need to be protected from government searches? After all, if you've done nothing wrong, you've got nothing to hide.
Similarly, if you didn't commit the crime of which a jury acquitted you, why do you need to be free from another trial? After all, if the government didn't convict you the first time, they certainly won't be able to do so on their second try.

Or third. Or eleventy-seventh.
Sixth, Seventh and Eight Amendments
You claim you "need" a speedy trial by jury after you've made bail. Not so. Society has a greater need to ensure that dangerous criminals are safely locked away until the government can make a really convincing case to an unelected judge, or Star Chamber, so you may be cruelly punished, dissuading you from ever committing another crime.

That is, if you survive.

After all, millions of Americans who aren't accused of whatever a crooked policeman claims you did need to be safe from you more than you require comfort and fairness, right? You can trust the government.
How could anyone possibly "need" an abortion?

After all, about half of Americans are men, so they don't need them. And really, it's not as if childbirth kills that many women in America in any given year. And frankly, America's retirees and welfare "clients" need more workers to support them. So you can either keep your knees together or spit out the kid. Sorry.
Women don't "need" to vote, do they? After all, the country functioned just fine without women voting for well over 100 years. America had freed its slaves and restored peace in Europe.

And after women got the franchise in 1920? Global carnage ensued: World War II, Korea, Vietnam, Iraq, Iraq II, Afghanistan, Mali, etc. Frankly, the country needs to be free from the scourge of women's suffrage.
'Puter knows that his liberal friends will certainly stand idly by when Republicans take back the White House and Congress*** and use the new, preferred liberal standard on the Constitutional rights they hold dear. Liberals will want to be consistent in enforcement and application of our founding law, the Constitution, right?
Are liberals willing to subject your favored Constitutional rights to the same test you recommend be applied to 'Puter's Second Amendment rights? If you're not willing to do so, you may wish to reconsider some of your more heated rhetoric and proposals on gun control.
*Also seen in place of "assault weapon" in this argument: semiautomatic gun; thirty round magazine; .50 caliber rifle; 10,000 rounds of ammunition; the right to concealed carry, etc.
**Point 8 may or may not be true.

Only Mrs. 'Puter can say with certainty, and she's not talking. And 'Puter's not going all Representative Anthony Weiner on his readership, thankfully for all involved.
***Despite the best efforts of current Republicans to destroy the party from within, some day Republicans will return to power. Even if you don't admit of the likelihood, you must admit of the possibility.

Always right, unless he isn't, the infallible Ghettoputer F. X. Gormogons claims to be an in-law of the Volgi, although no one really believes this.
'Puter carefully follows economic and financial trends, legal affairs, and serves as the Gormogons' financial and legal advisor. He successfully defended us against a lawsuit from a liquor distributor worth hundreds of thousands of dollars in unpaid deliveries of bootleg shandies.
The Geep has an IQ so high it is untestable and attempts to measure it have resulted in dangerously unstable results as well as injuries to researchers. Coincidentally, he publishes intelligence tests as a side gig.
His sarcasm is so highly developed it borders on the psychic, and he is often able to insult a person even before meeting them. 'Puter enjoys hunting small game with 000 slugs and punt guns, correcting homilies in real time at Mass, and undermining unions. 'Puter likes to wear a hockey mask and carry an axe into public campgrounds, where he bursts into people's tents and screams. As you might expect, he has been shot several times but remains completely undeterred.
He assures us that his obsessive fawning over news stories involving women teachers sleeping with young students is not Freudian in any way, although he admits something similar once happened to him. Uniquely, 'Puter is unable to speak, read, or write Russian, but he is able to sing it fluently.
Geep joined the order in the mid-1980s. He arrived at the Castle door with dozens of steamer trunks and an inarticulate hissing creature of astonishingly low intelligence he calls "Sleestak." Ghettoputer appears to make his wishes known to Sleestak, although no one is sure whether this is the result of complex sign language, expert body posture reading, or simply beating Sleestak with a rubber mallet.
'Puter suggests the Czar suck it.