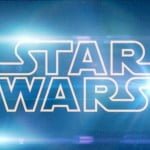 ERMAGERD! LRNZ FLRZ!1!!El@vEntY!
It is official. J.J. Abrams will be directing Star Wars: Episode VII! Screenwriter Michael Arndt (Little Miss Sunshine, Toy Story 3) will be drafting the script.
Dr. J. is excited about this. He is the most successful to helm a Star Wars film (Ervin Kirshner's high point before Empire was Eyes of Laura Mars, or Raid on Entebbe (Yaphet Kotto was great in that!) which was a made for TV movie.
J.J. no red spheres, no time travel, and no disintegrations!