Mailbag – Answer Key Edition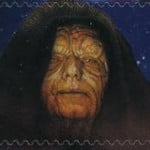 Operative MS writes:
Dear Dr. J.,
Okay, I've given it a moment, and I still don't get the point of these four masked faces. I don't recognize any of them, except that the man in the upper left looks a bit like Andrew Breitbart, and the man in the lower left looks like Leonardo da Vinci. And the woman has a super-long neck. And none of these people have visible eyes.
— Operative MS (Behind the Progressive Curtain)
You were on the right track with Leonardo…
The image was a mashup of the Teenage Mutant Ninja Turtles, and the artists for whom they were named. The artists were wearing the turtles' masks.
They are Raphael in red, Donatello in purple, Leonardo in blue and Michelangelo in orange.
We hope things are as clear as mud now.
Best,
Dr. J.