Mailbag – Sailing on the Seven Seas Edition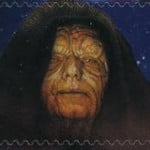 Reader Uriah Heep writes:
Dear Dr. J,
I seem to remember something about a gambling and boozing ship being moored somewhere off the California coast during prohibition to get around the laws against having a good time. If it comes to it, couldn't we outfit an old cruise ship as a private hospital ship and sail it out past the ten mile limit to serve the needs of those condemned by the death panels? Do you have any other ideas how to avoid compliance with a tyrannical law which will wind up killing so many of us? Moving to Costa Rica to retire (best healthcare in Latin America!) seems a bridge too far today (it may not in a year or two).
Your very humble servant, Uriah Heep
Dr. J. likes your idea of doctors going Galt on Obamacare mandates, but manning hospital boat isn't the way to go. There are many doctors that have been doing concierge medicine. The way that this works is that you pay a subscription (say $2000 a year) and you have access to this doctor as needed for the year. In addition to what are often times house calls (this model appears work best in urban areas like Manhattan), the doctor will arrange tests and specialist referrals, but he doesn't bill any insurance you have for encounters with him.
Here are some examples of concierge doctors. Robert Bos, M.D., NYC., and Medical Associates of Wall Street. Now some folk think that concierge medicine is 'unethical' as doctors are setting up practices that attract a specific clientele at the expense of those without the means to pay for this level of service. Others think that concierge medicine is ethical because it allows those doctors to practice to the best of their ability without being handcuffed by much of the BS that most doctors and hospitals have to put up with. In essence these doctors, by picking and choosing their environment and clientele can serve them better than if they took all comers and had to compromise their best clinical judgement for the sake of a third party payor such as an insurance company or medicare/medicaid, or even a hospital widget counter.
Thanks for writing in.