Mailbag – Island Time or I Kissed the Dole and I liked it…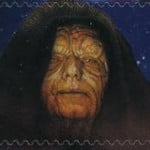 Our newest minister of fanmail, the one and only Island Dweller carved the following missive on the Spice-stuffed carcass of a Harkonnen:
Sir:
I wish I could share your opinions about what happened last night, but I can't get the following out of my head.
Last night we discovered:
-we've had an increasing number of people on the dole for four years, and they like it.
-more and more people saw this, and discovered they wanted it.
-coarseness, belittling, locker-room behavior is accepted in politics, even in front of millions.
-we don't care about our long-standing foreign alliances with nations that have stood alongside us in difficult situations.
-that we don't care about our future generations, who are now going to be bearing an unmanageable debt burden from the moment of their birth.
-we don't care about making some parts of this world what will quickly become unmanageable tinderboxes.
-about individual freedoms.
-the Constitution.
-that class hatred sells.
-that America has become a morally poor nation.
-that we are interested only in self-gratification, and the sacrifices of previous generations of Americans mean nothing.
-that we will become Greece.
Once people can legally get something for virtually nothing, it's very, very hard to get them to break the habit. Last night we institutionalized that. I am now convinced you won't see a Republican in the White House for many, many years.
Island Dweller
Dear Island Dweller,
Dr. J. is surprised that you found his post last night to be a glass half-filled, or refracted through rose colored glasses. Dr. J. agrees with you, but was too tired and gloomy to pile on. Dr. J. is pretty disappointed at the state of affairs and more importantly is astounded with regard to at least two more years like the last two, and the mixed voting pattern of the electorate to get us there. He hopes (but does not expect) that Barry and Harry will work with the House, he only hopes (in more of an Ojalá que sí sort of way) that they do.
Truth be told, Cardinal Dolan, like Dr. J. prays that the Washington Democrats open their eyes, but like Dr. J., he isn't counting on it.
Please read his congratulatory epistle to President Obama:
Dear President Obama,
In my capacity as President of the United States Conference of Catholic Bishops, I write to express my congratulations on your re-election as President of the United States.The people of our country have again entrusted you with a great responsibility.The Catholic Bishops of the United States offer our prayers that God will give you strength and wisdom to meet the difficult challenges that face America.
In particular, we pray that you will exercise your office to pursue the common good, especially in care of the most vulnerable among us, including the unborn, the poor, and the immigrant.We will continue to stand in defense of life, marriage, and our first, most cherished liberty, religious freedom.We pray, too, that you will help restore a sense of civility to the public order, so our public conversations may be imbued with respect and charity toward everyone.
May God bless you and Vice President Biden as you prepare for your second term in service to our country and its citizens.
Sincerely yours,
Timothy Cardinal Dolan
Archbishop of New York
President United States Conference of Catholic Bishops