Mailbag – Cavalier Edition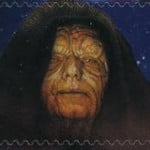 Operative JF writes in regarding the lovely Lady J.:
Beautiful!
At one time had two of them (CKCS's, that is). Mine were totally elfin' untrainable – probably because they (2 sisters) were the litter.
But you can forget all that when they snuggle into the space between your ear and your shoulder blade.
I mean, Really! Who doesn't like a cuddly dog?
Dear JF,
As Dr. J. writes this, Lady J. is sleeping on his shins. Dr. J. was going to suggest President Obama, but he likes his cuddly dog with a tamarind chili sauce…OOOHHHHH!
In addition, The Czar chimed in:
Dr. J.,
She's beyond cute. The Czarina–and her mother–are nuts for charlies. There's quite a few in Muscovy, and the Czarina's mother talks to each one like they're idiots. If the Czarina could, she would "complement" Cujo, our semi-tame wolf by procuring one. With all the odd dogs in our neighborhood that seem to zero in on our house, she keeps hoping one will be a charlie so she can keep it. They are cute, friendly, and by God they're great with kids. Congratulations again!
The Czar
Czar,
You are right. Lady J. , and CKCS's are great with kids. Indeed, Lady J. put up with quite the onslaught of attention givers at The Lil Medstudent's flag-football tournament this weekend. She was drawing more attention than the game. Thanks for writing!