Dr. J.'s Parish Voter's Guide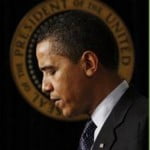 According to Milton:
Lucifer was the most beautiful of God's Angels
Dr. J. made it to mass this weekend after an unusually spotty (2 for 4) record in October (Dr. J. isn't perfect and God is infinite in his forgiveness).
His parish is nestled in a deep blue neighborhood, and as a consequence he shares his Pew with a number of 'social justice' Obama Catholics who rationalize, "What's a lil infanticide if I can tax you into doing God's work for me so I can be saved?"
Fortunately his pastor, who has an 18 wisdom, spends much of his time focusing on God's love, forgiveness, grace, good works and redemption. Furthermore, he understands Catholic teaching and canon law far better than most, because he is a canon lawyer when he isn't tending to his flock, playing his violin or running very long distances. Furthermore, his predecessor is our current bishop and is suing HHS over the mandate.
By way of contrast his childhood parish, whose priests were all Cistercian Monks, Dr. J. had a firebrand octogenarian priest growing up who didn't mince words, but this was a red parish in a very red town. The sanctity of life and the reverence for Mary the blessed mother were powerful themes.
Nevertheless, Dr. J. has been waiting for how his current parish would handle the election given the number of cars in the parking lot with Obama '12 stickers (not many, but more than there should be in a Catholic Church parking lot).
This is what was printed in the church bulletin:
SUNDAY, NOVEMBER 4, 2012
Here's your voter's guide
In a September article in Commonweal magazine, theologian Kathleen Kaveny offers four things for Catholics to think about as they vote on Tuesday: "Competence—Does the candidate have the intellectual capacity, the experience, the temperament, and judgment to do the job? Character—Does the candidate have a good set of moral values and the integrity to pursue them in situations of temptation and fear? Collaboration— Can the candidate work well with other people, both political allies and opponents? Connections—What are the moral and practical ramifications of the candidate's political and financial connections for the manner in which he or she will carry out the job?"
Prepare the Word: www.preparetheword.com
This was probably the mildest 'Catholic Voter's Guide' in all of Gormogon-dium. It was deliberately picked by Dr. J.'s pastor for its gentle tone, but make no mistake, there is no way that when a Catholic in good standing listens to his or her conscience, that any decision other than voting for Romney, or perhaps abstaining, could be made.
Competence – Dr. J. will be fair to the President and spot him equal footing with regard to intellect and experience, but he does not have either the temperment or judgment to do the job. Romney wins this one.
Character – Given the President's views on the sanctity of life for both the unborn and the elderly (blue pill anyone?), his duplicitous speech on a number of occasion, his lack of regard for religious freedom, and his sense of decadence while on the public dime, Dr. J. has to give this one to Romney.
Collaboration – President Obama's definition of collaboration is, "You ride with us but you can sit in the back." Romney tacked disturbingly leftward as governor of Massachusetts to work with an 85% Democrat legislature. Romney again.
Connections – President Obama is a dear friend of Planned Parenthood. 'Nuff Said. Romney again.
If any of our Catholic Democrat readers wish to share a differing point of view on this we welcome the mail!