Mailbag- ScottO Required Reading Edition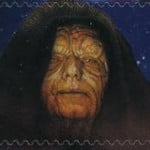 The great ScottO who like Dr. J., did his civic duty today writes:
Dear Dark Doctor,
Granted, I'm not in the medical profession, but that article about inaprovaline contained a couple of facts that caused me concern.
In the paragraph about the treatment of "John Doe" in 2366, it states that Dr. Crusher gave him 60cc of inaprovaline. Notwithstanding the dangling modifier, given that 30cc is about an ounce, isn't 2 ounces a bit much to inject? It doesn't say she injected it this time; perhaps he drank it?
In the following paragraph, though, it does say that Dr. Crusher injected Lt. (or perhaps Cdr.) Worf with 40cc and then 75cc.
Again, it just seems like 2 1/2 ounces is a bit large amount for injection?
If I'm wrong, I guess you'd have to have about a cup-sized syringe for 'Puter. (I won't even mention the specific gravity question for converting between cc and mg.)
Your curious minion,
ScottO
Scott O, thanks for writing in regarding the confusion with regard to inaprovaline dosing.
It is readily apparent that you are not in the medical profession, and you are especially lacking in a clear understanding of 23rd century medicine.
You see, inaprovaline was first developed and manfactured on Vulcan, the race that also developed the hypospray. As a consequence, it along with many other hypo-spray drugs are dosed in cc's, but cc's are not the SI units known as cubic centimeters, which are referred to in the Federation as milliliters. The cc's in question are centi-c'leins. A c'lein is the amount of aerosolized drug particles that penetrate to about 1 1/4″ into tissues in the vulcan time unit that is closest to a second. a centi-c'lein is one one hundreth of such a unit, or the amount of particles that transfer in 1/100th of a Vulcan second. This is how hypo-spray drugs are dosed.
If you look carefully at hypospray vials, they are about 5 or 6 ml in volume, so unless they, like the TARDIS, were bigger on the inside, there is no way 75 cc's (ml's) could be transferred.
We hope this clears this issue up.