Mailbag – Merlin-care Edition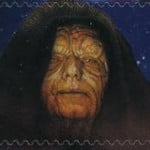 The Great Merlin writes thusly:
Dr. J.,
Here's something that confuses me (well, technically, yet another entry on a long list of things, but let's not go there, shall we?). In all of the discussions about Obamacare/ACA, Medicare, Medicaid, CHIP/SCHIP, etc, I constantly hear a familiar refrain. Just like "the rich" have to pay "their fair share" in taxes to support the Federal government, companies have to get all their employees on insurance because uninsured costs are TOO HIGH!!!!eleventy!! And by "uninsured costs", I guess what I mean is the walk-up retail rate a consumer would pay if they didn't have insurance.
Yet, I don't really hear anyone talking about why this is so. Why is the retail rate so expensive, and why do we need so many more people on the insurance rolls to subsidize those costs? Well, the dirty little secret (as you well know) is that the Federal government has completely skewed the markets. In order to keep the Medicare program affordable, rates for service have been crammed down. Hospitals and doctors have no choice in the matter. Often times, the Medicare reimbursement rates are less than the actual cost of performing the service or providing the treatment. So, as any economist will tell you, having income less than expenses is a sure road to bankruptcy. What's a hospital system to do? They have to make up the income differential elsewhere. Private insurance plans thus pay a higher price for services than Medicare. This price discrepancy, driven by government policy, is then held up as an example as to why private plans and hospital systems are evil, and the root of all our healthcare woes.
However, companies, which pay upwards of 80% the premiums on employee insurance plans, are starting to feel the pinch, and are asking their plans administrators for help. So, as plans come up for renegotiation, hospital systems are having to take a haircut on the private plans as well.Middle-case estimates are that 50% of the companies currently offering plans are going to dump their employees onto the exchanges. Those same estimates are projecting reimbursement rates of less than the current Medicare reimbursement rates. CFOs are exceedingly nervous. Throw in Joint Commission audits, reimbursement retentions and holdbacks by the government, and all of these value-based pricing initiatives, I'm wondering just why anyone would enter the medical field right now.
I mean, seriously. Unless you are truly called to the ministry of health care provisioning, why would you do it? The hours are long. Respect for the profession has diminished. You come out of school (whether as an MD or an RN) with a crushing load of debt. You pay out the nose for malpractice insurance. You have to practice defensive medicine instead of being a common-sense diagnostician. What's the allure?
— Merlin
Do not meddle in the affairs of wizards for they are subtle and quick to anger
Merlin, thanks for writing in. Your points are excellent and spot on. Dr. J. has even bolded a few for emphasis.
The question you are asking is why would anyone put themselves through medical school in the current environment?
Well the truth is that for the majority of individuals applying to medical school, it genuinely is a calling.
Dr. J.'s uncle, an orthopedic surgeon advised Dr. J. when he was a lad saying, "Don't do this for the money. There is no way your generation will be making as much money as mine in medicine. HMOs are already driving salaries down, and when (not if) socialized medicine finally happens that's it. At the rate things are going, that will be during your career, but I will be retired by then."
He went on, "So, if it is the calling of your heart, then do it. You will always have a job and a comfortable life, but you won't be loaded. But, if you find anything else that you would rather do for a living, do that, because it needs to be your calling to put up with the long hours and other frustrations."
This was some time in the 1980s when Dr. J. was in jr. high or high school that he was given this sage advice.
He spent his high school and college years intent on medical school but peeked around to see if there was anything else that interested him, and there was NOTHING.
Many of the current applicants are like this. But there are some interesting things to note. The number of applications tends to go up every year, and the longterm trends are such that applications are on the rise, that line isn't straight, but rather a sine-wave that occilates with the economy. During boom times there is a decline of applications, but there are sharp rises as the economy gets tough, because no matter what, there will always be sick people and a demand for doctors.
The good news for doctors is that we will never be poor. Dr. J. will probably not be driving the purple Lotus of his dreams (like the one is uncle drove him for rides in as a 3 year old) until his kids are out of the nest, but that's ok. So long as he can provide adequately for his family he is happy. Obama is making that harder and harder, telling Dr. J. he doesn't pay his fair share (21-25% of total income in income tax alone, bitch!) so that other peoples kids can go to college and get free birth control on Dr. J.'s dime, but he digresses.
The bad news is that we have more BS to put up with that get the way of being doctors (paperwork, crazy benchmarks of quality), and declining earnings. So it has to be a calling to do it.
Thanks for writing in!