Mailbag – Baby, Baby, Babesiosis Edition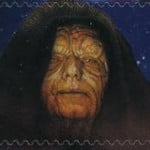 Dr. J.'s Jersey Homeboy, @JEdmo writes in:
Dr. J.,
What do you know about babesiosis? Friends mom is battling this parasite. She is on antibiotics and has been given several transfusions.
Thanks. Minion jedmo
JEdmo,
Thanks for writing in. Dr. J.'s prayers and well wishes go out to your friend's mom. Dr. J. knows enough about babesiosis to get the questions right on the internal medicine boards and to call Dr. H his ID buddy for a consultation as soon as he hears the words 'Maltese Cross' on the peripheral blood smear report.
Babesiosis is caused by a tick borne protozoa. The same tick (ixodes) that can carry Lyme disease and Erlichiosis can carry babesiosis, it is just random if you get one these infections. It is most often contracted in areas overpopulated with Democrats (Martha's Vineyard, Nantucket, Fire Island, Westchester County NY, etc…)
The red arrow points to the Maltese Cross
Babesiosis causes fever, diarrhea, and hemolytic anemia. Hemolytic anemia is when your red blood cell count drops because your red blood cells are being destroyed. When you do a peripheral blood smear there are hallmark 'Maltese Cross' that tip you off to the Babesiosis. The diagnosis is confirmed by antibodies and PCR.
The course of the disease can be anywhere from mild to severe, but are often self limiting. Obviously the young, old and immunosuppressed get the shaft with regard to severity. Tranfusions are often required due to the severity of the illness. One can use two different antibiotic combinations, quinine and clindamycin, OR atovaquone and azithromycin .
Dr. J. doesn't know a lot, but he does know with these rare infections, diagnosis is the hard part, and things get better with time, unless its herpes or genital warts.
Best,
Dr. J.