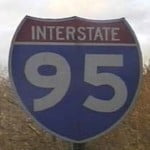 GorT is taking a break from the six 11 to 15 year olds in the house and retreated to the palacial master bedroom suite (which GorT replicant #3 tried to lay claim to upon arrival) to check up on teh internets (because while Al Gore didn't or did build it, someone has to keep it running so all those evil corporations can keep making all those evil profits). In so doing, GorT came across two items of note:
Item the first: catching up on the other Gormo-posts, GorT noted this passage by the esteemed Dr. J:
First, Dr. J. apologizes for taking an internet meme that went disturbingly viral unbeknownst to him and satirically attributing it to your refrigerator. He only did that because you are not only the the most IT savvy of the Gormogons, but also because you have most articulately discussed parental limits on technology with our readers.
GorT would classify his post (which he and Mrs. GorT both found amusing) in the "we laugh because it's funny, we laugh because it's true" category. If the subtle mentions in my two vacation posts weren't clear, we're on vacation with six children: three of our own and we allowed each to bring a friend. Each friend had to be approved by GorT & Mrs. GorT and then we had to clear it with their parents and explain how we expect the vacation to unfold (eating, sleeping arrangements, travel, etc.). Once here, Mrs. GorT gathered all the children and set the ground rules:
Show respect to all adults (essentially, we expect the pleases, thank yous, holding doors, etc.)
Watch your volume – we're staying in a residential neighborhood where there is a mix of year-round property owners and rental homes.
Clean up after yourselves – guess what? Mr & Mrs. GorT are on vacation too. We're not your maids – you all know how to pick up dishes, food, trash, clothes, etc. Do it.
To date, it's gone really well. And a big kudos to all the kids (ours and the others) for showing great respect and attentiveness to Mrs. GorT's 91-year old grandmother who we took out to Sunday Mass and to a bunch of Mrs. GorT's relatives who we had over for a few hours on Sunday evening. It is of little surprise as one of the criteria for "approving" the guests was a good understand on our part of how we thought these kids would behave.
So the viral refrigerator post isn't far off from what we'd use to motivate our kids as well.
Item the second: Smoots. GorT, Sr. wrote in with the following:
I was amused to see the term smoots in Dr J's post about I-95. Smoots, legend says, was a freshman at MIT who was used to mark the length of the Massachusetts Ave bridge over the Charles River, just adjacent to MIT's campus. The story goes that Smoots was laid end-to-end and a mark made at each length. I counted those smoots as I walked across that open bridge in the depth of winter as the sub-zero wind came down the Charles many times.
After writing the above, I found this on Wikipedia:
PS I was there in 1963 and 1964.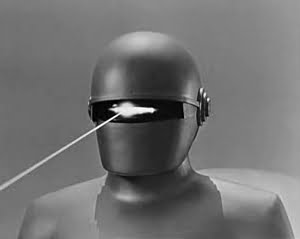 GorT is an eight-foot-tall robot from the 51ˢᵗ Century who routinely time-travels to steal expensive technology from the future and return it to the past for retroinvention. The profits from this pay all the Gormogons' bills, including subsidizing this website. Some of the products he has introduced from the future include oven mitts, the Guinness widget, Oxy-Clean, and Dr. Pepper. Due to his immense cybernetic brain, GorT is able to produce a post in 0.023 seconds and research it in even less time. Only 'Puter spends less time on research. GorT speaks entirely in zeros and ones, but occasionally throws in a ڭ to annoy the Volgi. He is a massive proponent of science, technology, and energy development, and enjoys nothing more than taking the Czar's more interesting scientific theories, going into the past, publishing them as his own, and then returning to take credit for them. He is the only Gormogon who is capable of doing math. Possessed of incredible strength, he understands the awesome responsibility that follows and only uses it to hurt people.