Mailbag: Rootsy Blues Edition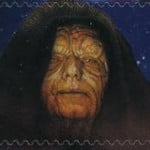 Ask and ye shall receive! The Royal Mathematician spake (speaks? spoke? spokes? Spokane?) regarding the Great Square Root of Eleventy Schism of 2012:
O Bringer of the Force-Lightning:
Here's the real mathematical scoop on the square root of eleventy:
Pretty much everything has a square root *if* you put it into a big enough mathematical structure (and if you know what "multiplication" means in that structure). 2 has no square root in the integers (or in the rational numbers), but if you consider the integers to be a subset of the real numbers, then it does. -1 has no square root in the reals either, but it does if you consider the reals as a subset of the complex numbers, etc. In fact, most objects have more than one square root. As Dr. J correctly notes, we usually think of the ± ambiguity as an inherent part of taking a square root. What is less well known is that some sorts of objects have more than 2 square roots.
For example, the 2 x 2 matrix
has four square roots, even among the 2 x 2 matrices with integer coefficients, namely:
and
I think I can say with some confidence then, that the square root of eleventy exists, but figuring out what, precisely, it is (and, indeed, how many of them there are) awaits a more precise definition of "eleventy."
Using the LOTR definition of eleventy as 110 (as in, "[Bilbo] announced that he would shortly be celebrating his eleventy-first birthday") we of course arrive at the square root of eleventy as ±10.488088481701515469914535136799375984752718576815… (more or less). But, if we take eleventy as being (as Dr. J suggests) a random string of exclamation points, then I would argue that there are four possible meanings for the square-root of eleventy, namely, ± half-as-long-a-string-of-exclamation-points, followed by an optional square-root of a single exclamation point to allow for the possibility that the original string had an odd number of points (here, of course, "multiplication" is "catenation of strings").
On the other (third?) hand, the ever-popular Urban Dictionary gives several possible definitions for eleventy, including "an infinite string of ones." It's unclear how to operate with this particular definition without using a number base other than 10 – if we work in binary (GorT's favorite), then this actually has a reasonable meaning as a 2-adic number. These are strange critters (invented by Kurt Hensel in the early part of the 20thcentury) that look like real numbers, except that the infinite expansion is on the left instead of the right (and they only exist when the "base" is prime). In fact, surprisingly, "eleventy" is equal to -1 in this case. Now, -1 happens to have no square root in the 2-adic numbers themselves, but the universe of 2-adic numbers can be expanded to include one, just as in the case of square roots of negative real numbers. On the other (fourth?) hand, if we use base-3 arithmetic and the 3-adic numbers, then "eleventy" is equal to -1/2 and it (surprisingly) has two square roots in the 3-adic numbers, namely, …211120210010210212011102122121 and …011102012212012010211120100102. In the 5-adic numbers (the fifth hand?), eleventy also has two natural square roots, …320433202142434042334013440331 and …124011242302010402110431004114. Your Royal Mathematician grew weary of this exercise before calculating the square root of eleventy in the 7-adic and 11-adic numbers (although they do exist, and eleventy in base 11 does have a certain aesthetic appeal).
Somehow, though, I doubt that any of this is what the Czar meant, and probably more than any of your readers (if, indeed, any have made it this far) ever wanted to know…
Grovelingly yours,
–Dr. (KN)J,
Royal Mathematician to the Gormogons.
P.S. – All of The Czar's other observations are spot on.
Czar? Is any of this what you meant?