Mailbag – Mondotastic Cost Curves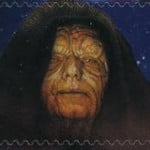 Friend of the Gormogons, Professor Mondo (who you should be reading EVERYDAY, BTW…) writes in:
Hey, Doc –
In the quote from your double-barreled Obamacare post, you quote Dr. Kripalani thus: "So, which would we rather have — a hospital readmission or a death?"
Well, duh – the government won't have to pay for a death. Omelet, eggs, and so forth.
Best, Mondo
Professor Mondo,
You are very perceptive and picked up a point Dr. J. was trying to imply in his post. Hospital readmissions cost money. But, for whatever reason, heart failure patients who with more readmissions do better than matched patients without readmissions. Doctors want patients to live longer, happier lives. Patients want patients to live longer, happier lives. A government third party payer, not so much. Unfortunately, where the government leads, private insurers will follow.
By punishing hospitals who, ostensibly, have the best ratings for quality of care, and outcomes for taking care of the least among us (and a lot of the patients who are frequent bounce-backs are patients of low socio-economic status), the government is creating a perverse incentive to obstruct patients from receiving care.
Hospitals are working very hard to identify these patients and deliver care that will prevent readmissions without increasing mortality.
American health-care is between a rock and a hard place, but we've done it to ourselves by insisting that health-care is a right and it should be free. Nothing in life is free.
Thanks for writing in.