Clearing the Field – Not Just For Elections Anymore…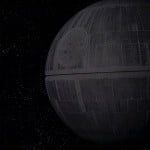 Tarkin knew that if you take out Alderaan, smaller systems will toe the line.
Take out HCA, and the same will happen with smaller for-profits.
Dr. J. caught this little factoid in the news the other day, but hasn't had a chance to report on it.
Hospital Corporation of America, or HCA, is the nation's largest for-profit hospital corporation. It was founded by the Frist family of Nashville. Senator Bill Frist's pop, Thomas Frist Sr. bought Park View hospital (now Centennial Hospital) in the late 1960s, and the business blossomed, grew, fungated, and metastasized into the giant that it is today. HCA has had a troubled past, as you can imagine when you own over 200 hospitals, someone, somewhere is going to be a bad actor. There have been previous problems, scandals, etc…but like all problems. They've been dealt with and people have moved on. Indeed, Dr. J. has a number of friends employeed by HCA and they are fine physicians providing a good product. When you're system is big enough, you are going to have some gems and rocks, both individual and hospitals. There are also doctors at some HCA hospitals that he wouldn't refer his cat to, and there are hospitals he wouldn't darken the door of.
That is where this news item caught Dr. J.'s eye. Apparently, the DOJ office in Miami is investigating HCA out of concern that interventional cardiologists are doing an inappropriate number of cardiac cathterizations and as a consequence performing too many percutaneous coronary interventions (PCI) (i.e. angioplasties and stent placements).
Dr. J. thinks about this issue a lot, in fact everyday when he is treating patients and making decisions and recommendations. Here are the facts:
If a patient has a suspected ST-Elevation MI (STEMI) they need to go to cath NOW. PCI saves lives in STEMI.
If a patient has suspected unstable angina or a Non-ST-Elevation MI they need to go to the cath lab within 48-72 hours. There is a smaller but significant reduction in death, recurrent myocardial infarction and rehospitalization, than associated with STEMI.
If a patient has stable coronary artery disease with stable anginal symptoms. Cardiac catheterization is critical for patients who have a positive stress test with high risk features, or if their clinical story is such that your pretest probability is so high that you would assume a negative nuclear stress test represents balanced ischemia rather than a true negative test. The reason for this is that if the patient has 3-vessel coronary disease OR left main coronary artery disease, they need bypass surgery, which again, confers a mortality benefit.
Patients with small or moderate sized zones of ischemia and stable coronary artery disease are not as clear cut. The evidence suggests that patients with single or even two vessel disease (except diabetics) do not have an incremental benefit from angioplasty and stenting of stable flow limiting blockages (>70%) with regard to mortality, future myocardial infarction or hospitalization compared to medical therapy alone. They do, however enjoy better and faster control of anginal symptoms compared to patients receiving medical therapy. (COURAGE, NEJM 2007) (ISCHEMIA, Trial Ongoing).
There is a fifth group, the ones with false positive stress tests and after cath it is shown that they have non-flow limiting blockages (less than 70% blockages). who are getting stents. That is malpractice and not the typical practice. If that is what the DOJ is going after, Dr. J. has no sympathy for the bad actors.
The fourth group mentioned above is the big bugaboo with regard as to what to do. Given how busy doctors are, how impatient patients are with regard to symptomatic relief, and given that a third party is paying the doctors for work on the patients, it is pretty obvious that a patient with a positive stress test is typically going to undergo cardiac catheterization. Because PCI is so dang easy, we fix the patient while we are in there rather than risk complication from a second procedure on another day (second dose of conscious sedation, second arteriotomy, second instrumentation of a coronary artery, second chance to harm), and as a matter of convienence to the patient and the doctor. Furthermore the doctor doesn't get paid incrementally more to do the second cath for PCI alone, so there are a legion of reasons why ad hoc PCI occurs. In short, if it is better for the patient, doctor and hospital, it makes sense to do it.
So in that fourth group, a lot of money is spent treating stable angina with stents when time, patience and medicine will work equally well, albeit over a with a few months of trial and error. So the pros of PCI in this situation are obvious. You feel better faster. We never talk about the downside, one year of taking Plavix, because a drug coated stent is typically used, and the risk of in-stent thrombosis is very high, with a very high mortality rate, if one forgets to take that medication. Also, if a patient needs an operation, say a gall bladder, or appendix during that time period, few surgeons will operate on patients on Plavix. So you go in with your fingers crossed that stopping Plavix emergently won't hurt you. Lastly Plavix increases risk of bleeding. In our instant gratification society those issues tend to get glossed over by even some of the best doctors and patients.
A lot of revenue is generated for hospitals from this fourth group.
What Dr. J. fears is that the DOJ, just as they went after
Gibson Guitar
on some trumped up environmental/trade charge, they are going after HCA, the biggest for-profit (a.k.a. EVIL) hospital system in the US in hopes that a sufficently large suit will cripple HCA's ability to sustain themselves as a corporation. After all, they are already at a competitive disadvantage with not-for-profits as they have taxes as part of their expenses, which is made up for with economics of scale
a goal of maintaining a favorable payor mix
. If their revenue goes down as a consequence of being forced to manage patients more conservatively then their competitors because they have attracted the gaze of the Eye of Sauron, it is only a matter of time before they collapsed. Once they collapse, it is the beginning of the end of the for-profit hospital model in the United States.
It strikes Dr. J. that the apparent turn of events that occurred helping President Obama in his
senate primary
and
senate
campaigns, that is to clear the field rather than win elections is occurring in healthcare.