A Question for the Mandarin…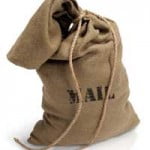 Your Mandarin received this inquiry from one of our favorite minions:
Dearest Mandy,
(Alternative opening statement: Beseeching The Wise and Inscrutable Mandarin To Continue Reading This Missive),
Admittedly it has been a goal of mine since making the acquaintance of the Most Excellently Noble Gormogons, who respect the work of The Thirteenth Imam even more than I, to converse with each and every Gorm so as to truly be a #goodminion.
You're the last on the list. Assuming this email isn't eaten by either the series of tubes or the secret mission of Esperanto speakers everywhere to oppress my right to free speech, it's official. I've conversed with all of you. And yes, the conversations will be properly archived by date and author, with metadata tags, once I finally get access to the Archivist's Wing in the Castle. Get to work constructing the Archivist's Wing already.
And so, my question to you, sir, who doesn't participate in the intrasquad squabbles on the twitters:
how do you feel about hockey?
Verbosely and Archivistically Yours,
@MbernadetteE
Well @MbernadettE, it just seems like yesterday that little Hoc Key was running around the castle fetching the odd potion to dull the effects of 'Puter's hangover, sharpening the Czar's axe collection, mixing the Œcumenical Volgi's "medication", polishing GorT's chassis, fetching fresh cadavers for Dr. J., or serving as a targeting reference for one of your Mandarin's orbital weapons.
Ah, how your Mandarin misses the little scamp. But there comes a time when you just have to let them go – I mean really, there is only so long you can muffle their screams and still be able to overpower them.
Yes, little Hoc Key is truly missed, especially since his replacement is that little thieving Dat Ho.
Thank you for your kind inquiry,
XOXO
The Mandarin

The Mandarin, whose real name is 吏恆, joined the order in 1309, and introduced the Gormogons into England during the 18th Century.
The Mandarin enjoys spending time with his pet manticore, Βάρἰκος, or Barry (who can be found in the Bestiary). When not in the Castle…well, frankly, nobody is quite sure where he goes.
The Mandarin popularized the fine art of "gut booting," by which he delivers a powerful kick to the stomach of anyone that annoys him. Although nearly universal today, the act of gut booting or threatening someone or something with a gut boot is solely due to him.