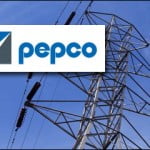 Many of us here in the DC area are dealing with frustrating power outages. GorT lost power when the "derecho" storm hit late Friday night, regained power late the next evening only to lose it again Sunday afternoon (after partially restocking the refrigerator). We've lived in this general region of the county (2 different homes within 2 miles of each other) since 1997 and have experienced the breadth of power outages: ice storms, hurricanes, severe thunderstorms, and snowstorms/blizzards. The number of homes with generators has risen significantly in a direct response. It is unclear as to what the problems are when you listen to the Pepco (and other) spokespeople. Yes, they have hard working people focused on fixing the outages. Yes, they are bringing in outside help from far away. We, the customers, get all that and by no means do we mean to denigrate all that hard work that those folks are doing. Although, in the end, we're paying for it, so it is expected.
What I'd like to question is where is the state and local governments on this? Pepco (and others) are regulated companies by the Public Service Commission. As stated above, recent performance issues date back over a decade. GorT was without power for six days during the 2003 Hurricane Isabel, several days with various snowstorms over the last few years and we're heading into day 3 for this one with the expectation from Pepco being that we'll get it back on Friday, July 6th. If a severe thunderstorm can wreak this kind of havoc with a major power company serving the citizens around the nation's capital, something is amiss. If a PSC allows that performance to go unchecked for over 10 years, something else is amiss. We'll get back to them in a minute. The Washington Post had a solid report on the problems with Pepco almost two years ago.
Pepco has blamed the region's heavy tree cover for many of its performance problems. And there is no question that during major storms, falling limbs are a primary enemy.

But there is no independent ranking establishing the Washington region's tree cover as the "fourth most dense" in the nation, as the company has told regulators. Forestry experts estimated that the D.C. region's tree canopy is about average.

Further, in the few cities that Pepco says have a denser canopy than the District, the local electric companies have outperformed Pepco in daily reliability, The Post's review found.
Even since the 2010 article, Pepco and our county have been trimming trees – to the point of protests by environmentalists – to address this, but yet we still have issues. In recent days, Pepco spokespeople have declared that they are working on the feeder lines and just getting into the neighborhoods. Let's return to the Post's report:
Pepco is required to report to regulators its worst neighborhood lines and to devise plans to improve them. But there hasn't been much improvement. A decade ago [roughly 2000], Pepco identified its worst 13 feeder lines in the state. Ten of those still need to be improved [as of 2010].
"We're going to be spending more money," said William M. Gausman, senior vice president for strategic initiatives for Pepco Holdings. "Ultimately, people will have to pay for these improvements."
So where are those improvements? There is a pending rate increase of about 4% (about $5.50 per month per customer) that would go into effect this month, if approved. This would be the second such rate increase in two years. Where is this money going? To the new "self-service" app? That's great, but given that it is largely a rehash of what they had on their website, they overpaid if they spent more than $50-100K on it. Hardly $50 Million. Now with a looming $68 Million increase pending, one has to wonder what benefits will be delivered. Furthermore, what have they been doing over the last decade that we're served by a company ranking at the bottom of their industry when compared to other public utilities in comparable cities.
At an August hearing, Gausman (Senior VP for Strategic Initiatives of Pepco Holdings, Inc) was asked why Pepco's reliability rated poorly. Gausman responded: "The largest amount of outages from a frequency standpoint are tree-related."

But Pepco's internal records show that in 2009 the company's workers identified equipment failures as the most common cause of outages, accounting for 44 percent. That was a 24-point increase over the previous year.

Michael W. Maxwell, Pepco Holdings' vice president for asset management, said in an interview that the spike was partly because of an effort to cut the number of outages attributed to "unknown" causes.

By comparison, the company blamed trees for just 24 percent of outages, a five-point drop from 2008. Trees do play a part in most outages during major storms.
So now back to the PSC. One has to wonder with the numerous complaints, the obvious poor performance, the apparent disconnect between facts and statements made at hearings, and continued reliability problems, where is the PSC providing any oversight. They approved the previous rate increases with the company claiming that they would improve their reliability but since then, it hasn't. While I'm far from an advocate of government interference in industry – this has the wrinkle that it is a public service utility and customers have little option. I've already chosen to purchase my electricity from another company but I'm still reliant on Pepco for the distribution. I can't opt to go with a different company so the benefits of competition such as innovation and improvements aren't present. Therefore, if Pepco is to get any additional rate increase, they should be required to report out on a quarterly basis the improvements and costs that go directly towards improving the customers' electricity supply chain. Furthermore, when asked by local media, what the problems are, executives will be banned from spouting the garbage about "we have thousands of customers without power and thousands of employees and contractors working around the clock restoring it and that's what we're focused on". We all know that. Answer the question. How about, "yes, we've been lax in replacing 20-year old transformers in neighborhoods" or "we took a wrong approach on tree trimming and replanting that continued the tree problem". We don't have a choice in our local transmission supplier but people will purchase electricity from other sources in a reaction when they've had enough with this company's inability.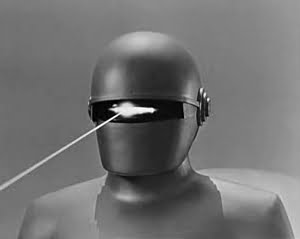 GorT is an eight-foot-tall robot from the 51ˢᵗ Century who routinely time-travels to steal expensive technology from the future and return it to the past for retroinvention. The profits from this pay all the Gormogons' bills, including subsidizing this website. Some of the products he has introduced from the future include oven mitts, the Guinness widget, Oxy-Clean, and Dr. Pepper. Due to his immense cybernetic brain, GorT is able to produce a post in 0.023 seconds and research it in even less time. Only 'Puter spends less time on research. GorT speaks entirely in zeros and ones, but occasionally throws in a ڭ to annoy the Volgi. He is a massive proponent of science, technology, and energy development, and enjoys nothing more than taking the Czar's more interesting scientific theories, going into the past, publishing them as his own, and then returning to take credit for them. He is the only Gormogon who is capable of doing math. Possessed of incredible strength, he understands the awesome responsibility that follows and only uses it to hurt people.