Mailbag – Second Opinion Edition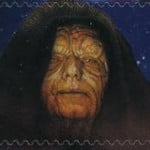 The Gentle Reader may recall Dr. J.'s discussion regarding third party payors and how that model has contributed to the rapidly escalating cost of healthcare. You may also recall how a gentleman who goes by the handle Cziltang, and blogs at the site Ratlands wrote a thoughtful reflection on Dr. J.'s discussion. Dr. J. then kindly gave Mr. Cziltang a shoutout for his spotlight on Dr. J.'s post. Dr. J. has always been a shameless self-promoter in that regard.
Well, Cziltang sent Dr. J. an email this week on the subject:
Thanks for the link, but more importantly, thanks for the considered discussion.
In retrospect, the fact that there would, at present, be zero incentive for practices to offer discounts for self-filing and up-front payment seems obvious and I should have though it. I suspect I didn't, in part, because even though our medical bills are processed in a corporate office and our primary care physician operates out of an office with 20 other doctors, looks up our treatment history, makes notes, and faxes prescriptions to the pharmacy in our presence while still in the examination room from a wireless laptop, I am conditioned to think of her as our "family doctor." Being old enough to remember rotary dial phones and 5 digit telephone numbers and having actually had a family doctor you could call at home at night when there was a serious problem (I grew up in a small town in Kansas) does tend to color my thought process a bit.
Also in retrospect, I realize I probably sounded a lot snippier about the monthly office visits to the pain specialist than I intended. I do realize there is significant medical value in having regular contact with patients who are taking high-powered narcotics. I often lose sight of that fact. After 30 years in Corrections, during which time I spent several years running a drug treatment program for convicted felons, I've heard of literally dozens of ways to obtain narcotics (obviously not all successful, or I wouldn't have heard them from persons convicted on drug charges) ranging from how to present symptoms (real or fictional) to maximize the chances of getting a prescription all the way to how to look for a reliable black market source (i.e. how to find a good drug dealer). Call me cynical and/or paranoid (neither of which I find offensive), but I see "no refill" rules the way I see locks; they're there to keep honest people honest. And, given the successful felony prosecution of a local pain specialist in the not-too-recent past, they seem like a handy way to criminalize doctors who don't conform exactly to whatever protocols the powers that be currently dictate are the "right way" to practice medicine. Given the amount of defensive documentation necessary for a pain specialist who does it for the right reasons (which I believe describes my wife's pain specialist) just to keep practicing and avoid prosecution, I really don't begrudge him a steady income stream for his trouble and risk.
Anyway, thanks again for reminding me about the realities of corporate medicine. Please keep writing about it. At the risk of sounding like a complete suck-up, I find your perspective valuable.
cziltang
Dear Cziltang:
Thank you for writing in.
Point by point:
In addition to being the principal driver as to how we are paid, the federal government, the federal government, more and more, tells us how to do our job. When Dr. J. was a wee pup, the entirety of his medical records spanning age 5-22 could be found on several pieces of very narrow ruled 8 1/2″ by 11″ sheets of card stock in a folder in his pediatricians office. A single clinical encounter would typically have a date, a few words/phrases regarding Dr. J.'s complaint (fever 101, sore throat 2d), a few lines of physical exam (ery thr c ex, +LAD, o/w nl) test result (strep +) a one to two word diagnosis (strep), and the treatment (amox 150 TID x 10d). Now, the pediatrician would want to maximize his revenue given that reimbursement has been decreasing, if only to be able to keep his doors open and earn a reasonable salary. Remember, the business owners are the last ones paid. So, each part of the history and physical exam need a certain number of elements in order to demonstrate complexity. As a consequence, notes have moved away from a scientific document and are now a billing document. They are proof that the doctor did the work that they are billing insurance/medicare for.
While we now have electronic medical records, every bit of innovation that saves time has been offset by time wasting regulations that prevent us from spending more of each encounter with the patient. Dr. J. probably spends half of his time allotted to a patient seeing the patient and the other half documenting that he did so.
What the hell is a rotary phone?
Regarding narcotics. Dr. J. believes that patients receiving chronic narcotics for pain management need to be followed closely because the develop a tolerance and over time will probably need some degree of uptitration. Close monitoring is the order of the day. While many, if not all of us have a DEA license, primary care doctors, oncologists and pain specialists tend to write the bulk of these prescriptions. Dr. J. uses narcotics and benzodiazpines for conscious sedate for procedures, but has only written one prescription for narcotics for chronic pain in a patient with chronic stable angina refractory to maximal doses of beta blockers, nitrates, calcium channel blockers and even ranolazine, and was not amenable to stent placement or bypass surgery. It was a treatment of last resort for a man whose life expectancy was only a couple of years. These meds have big downsides to the patients, so even if they weren't watched so carefully by the DEA, or other governing bodies, a doctor must have a healthy respect for them and for the patient who truly needs them.
Thanks again for writing in.
Dr. J.