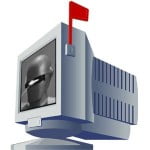 GorT received an update from MC 900 Ft. Meteorologist regarding a wrinkle that local DC customers of Pepco and BGE will experience in their next bill: Bill Stabilization Adjustment.
Gort,

More Maryland craziness:

WASHINGTON, D.C. (WUSA) Some of you will see an extra charge in your next electric bill because Pepco and BGE lost money when they couldn't charge customers to deliver power during the storm outage.

"The storm adjustment kicks in automatically," said Maryland Public Service Commission spokeswoman Regina Davis. "The BSA (Bill Stabilization Adjustment) is calculated and applied by the companies, but checked by PSC staff and we make the utilities correct it if they get it wrong."

WTFO? Pepco and BGE get to charge you extra for being unable to deliver electricity after a storm? How the hell did this come to be permitted?

I don't blame the utilities here, but instead the Maryland PSC. Only California-class morons would think it's a good idea to let utilities provide electricity on 29 out of 30 days but still bill you for 30 days anyway.

The more I read about Maryland government, the more I see that there are two states in the Union that should be forcibly ejected (California being the first to go).
I totally agree with MC – there is some recent talk that Maryland or Montgomery County should look to have a public-government run power company. Does anyone else see the disaster in this?
Look, Pepco has to shoulder a lot of the blame in this. As pointed out previously, the problems with their infrastructure have been known for well over a decade, but little improvement has been noted. At the same time, Pepco's profits are substantial. I don't begrudge a company from making profits and paying their executives whatever their board of directors or shareholders feel is appropriate. Furthermore, I don't advocate government involvement in a private business but things are differnet with public utility companies that essentially enjoy the benefits of a monopoly. For years and years, Pepco was the sole provider of electric power and its transmission. Since then, some deregulation has taken place and one can purchase the power from an alternate provider but Pepco remains the transmission provider and infrastructure manager.
In a recent segment with spokespeople from local power companies on a local talk radio station, Pepco's spokesperson was asked about a pending rate increase request. His response was that the request is to cover expenditures the company has already made in order to improve the system's reliability. Huh? Really? It would be challenging at a minimum, and possibly impossible for someone to demonstrate significant improvement in the reliability of Pepco's service in the last 5-10 years. That's a difficult position to take, especially after a situation like we just had.
But it seemingly gets worse when the "Bill Stabilization Adjustment" (BSA) kicks in. The perception by customers is that Pepco gets to charge for 24 hours of service when customers didn't really have service. Well, perception can be reality but there is a reasoning behind the BSA and guess what – it leads us back to the PSC and those pushing energy efficiencies.
With a distribution utility like Pepco, they only make more money if they send more electrons through the wires. One of the impacts of this is that they have absolutely no incentive to promote any kind of energy efficiency efforts on the part of customers. Regulators have recognized this and dealt with the issue in various ways and the BSA is one such mechanism.
Essentially they determine just how much money they'll need from a particular group of customers (group in the sense of a rate class: residential, small commercial, large commercial, etc.) in order to hit their PSC-approved revenue targets. Then, on a month by month basis they look at the revenue from each group. If its short of the revenue requirements – because less energy was consumed – then they true it up via the BSA rider. If they exceed revenue – because more energy was consumed than predicted – then it becomes a credit to consumers within that rate class.
Typically the effects of outages from storms are excluded from the BSA calculations – its intended to deal with regular efficiency/conservation measures, not extraordinary events like storms but clearly, with a significant number of customers out of power for four or more days, it is likely that Pepco will not hit their PSC-approved revenue targets this month. A month where energy usage is usually high due to the summer heat.
So while we're all throwing Pepco under the bus – rightfully so given what I've read and heard – the PSC should be holding hands in its complicit partnership with Pepco. The PSC should be protecting the customers from the dangers of a monopolistic service. Something that the past decade has shown they haven't done.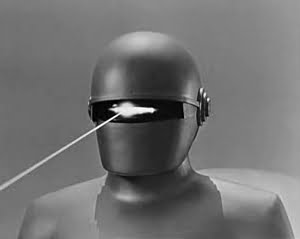 GorT is an eight-foot-tall robot from the 51ˢᵗ Century who routinely time-travels to steal expensive technology from the future and return it to the past for retroinvention. The profits from this pay all the Gormogons' bills, including subsidizing this website. Some of the products he has introduced from the future include oven mitts, the Guinness widget, Oxy-Clean, and Dr. Pepper. Due to his immense cybernetic brain, GorT is able to produce a post in 0.023 seconds and research it in even less time. Only 'Puter spends less time on research. GorT speaks entirely in zeros and ones, but occasionally throws in a ڭ to annoy the Volgi. He is a massive proponent of science, technology, and energy development, and enjoys nothing more than taking the Czar's more interesting scientific theories, going into the past, publishing them as his own, and then returning to take credit for them. He is the only Gormogon who is capable of doing math. Possessed of incredible strength, he understands the awesome responsibility that follows and only uses it to hurt people.