Dr. J.'s Journo-crush Goes to Town on Obama's Fiat-tastic 3 1/2 years…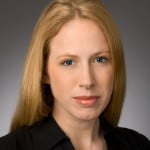 Kim Strassel has her finger on the pulse of American Politics…
As you know, Megan McArdle is 'Puter's Blogosphere Girlfriend. Dr. J.'s, journo-crush is political editor, Kim Strassel over at the Wall Street Journal.
Today, she writes one of two column's discussing President Obama's Imperial Presidency. The other is Dr. Krauthammer's take through the prism of the Arizona SCOTUS decision. Kim's is a better and broader discussion of the thesis.
Where, you are wondering, have you recently heard that term? Ah, yes. The "imperial presidency" of George W. Bush was a favorite judgment of the left about our 43rd president's conduct in war, wiretapping and detentions. Yet say this about Mr. Bush: His aggressive reading of executive authority was limited to the area where presidents are at their core power—the commander-in-chief function.
By contrast, presidents are at their weakest in the realm of domestic policy—subject to checks and balances, co-equal to the other branches. Yet this is where Mr. Obama has granted himself unprecedented power. The health law and the 2009 stimulus package were unique examples of Mr. Obama working with Congress. The more "persistent pattern," Matthew Spalding recently wrote on the Heritage Foundation blog, is "disregard for the powers of the legislative branch in favor of administrative decision making without—and often in spite of—congressional action."
Put another way: Mr. Obama proposes, Congress refuses, he does it anyway.
Mrs. Strassel (sorry guys, she's taken), then goes on to provide example after example after example of the actions the president has taken bypassing congress.
What used to be the occasional scream inducing end-around by his predecessors, Republican and Democrat alike has become Obama's governing style for the last 3 1/2 years.
This is not how our republic was supposed to work. Our checks and balances were designed to produce a whole-lot of nothing, to be perfectly frank.
Look at the areas where fiat-tastic Obama has flexed his muscle by executive order or regulatory maneuver:
HHS Mandate
DREAM Order
Environmental Regulations
NLRB Recess Appointments
Auto Bailout and Bondholder Reprioritization
Net Neutrality
Voter Laws
In other words, he did a lot, and as Kim said, he did it on his own, like he promised:
"
But when Congress refuses to act, and as a result, hurts our economy and puts our people at risk, then I have an obligation as President to do what I can without them. I've got an obligation to act on behalf of the American people. And I'm not going to stand by while a minority in the Senate puts party ideology ahead of the people that we were elected to serve. Not with so much at stake, not at this make-or-break moment for middle-class Americans. We're not going to let that happen.
"
You get what you ask for sometimes…