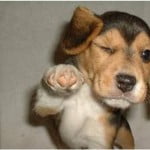 Over at National Review Online, Ramesh Ponnuru discusses tomorrow's vote to repeal Obamacare's 2.3% tax increase on medical devices. Dr. J. loves medical devices, be they pacemakers, implantable defibrillators, PFO/ASD/VSD closure devices, stents, or ventricular assist devices. Dr. J. hopes that this tax is repealed for a legion of reasons. Obviously there will be American jobs lost, and the tax will necessarily increase the costs of medical devices. Dr. J. would go so far as to say that the tax will hinder future innovation, including further development of devices such as the Transmedics device to prolong the time a heart can stay outside the body prior to transplant.
Now who will pay for the cost of this tax hike?
Not I said the sheep.
Not I said the cow.
Not I said the rooster.
No, you will be paying for it, but not directly.
When you need a pacemaker you don't put it on American Express. Your health insurer pays for it. Sure you may have a co-pay, or a deductible, but that will remain static, lest ye yell ELEV#ENTY!!!!211!!!!!! As a consequence, your premium will go up.
So this tax, like everything about Obamacare, will increase your premiums, and decrease the quality of your care.