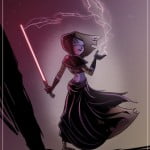 Are you threatening me, master choreographer?
It's that time of year again…
The Lil Resident is heading to the Palmetto State for a national dance tournament. She and her team are defending their title from last year. Clan J. is going for some R&R and to cheer her on.
Sadly he probably won't be able to comment on the Supreme Court's upcoming decision on Obamacare in a timely manner beyond 140 character quips on teh twitterz.
Fortunately, the other five Gormogons will have plenty to say about that and a host of other issues.
See y'all Monday!