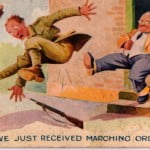 How the Obama campaign has been
treating the press; and the press has been
getting a little tired of it.
Many of us on the Right are thumping our knees with laughter over the Left's outrageous denial that the Walker re-election is anything but disastrous news for President Obama, Democrats, liberals, and unions.
See how they protest that the margin of victory was razor thin? See how they claim that support for Obama in Wisconsin is at an all-time high? Ghettoputer was happy to double-check their math for you, and found none of this is remotely true.
So why do they make the claim? Why the surprise? Why the shock? Hint: none of this is for you.
No, these heavy-on-the-fantasy claims are to stop the now disenfranchised and disappointed Democrats from pulling the lever for Mitt Romney. "No, no," they are saying, "don't be disappointed! This wasn't an ideal situation, but it hardly means that a critical state is now swinging Republican! You can still vote for Obama!"
And it comes from Mr. Axelrod. Evidence A is your job: think about the messages delivered to you last night by "journalists" on ABC, NBC, MSNBC, and CNN, who were stunned by the Wisconsin results—easily predictable almost a year ago—and begging the viewers to not read too much into the vote results.
Then consider the weirdly verbatim way Jay Carney explained what happened. Spooky? Or just dumb?
Oddly, though, you'd think that the Obama campaign had a year to come up with something really good, and this was the best they could do. The despair within must produce an obnoxious atmosphere for all those in the White House. The frustration and sense of resignation is almost pathetic.
Expect Romney to bump up even more in the polls as a result of this, and watch for Wisconsin union membership to take a further plunge, now that Wisconsin public sector union members know that the threat of a Governor Tom Barrett will not be persecuting them for disobedience any longer. The Czar believes that the catastrophic drop in membership already experienced was done by folks willing to take the likely risk that Scott Walker would reclaim the governorship; now that Barrett is out of the picture, look for many more members to stop paying their dues as well.

Божію Поспѣшествующею Милостію Мы, Дима Грозный Императоръ и Самодержецъ Всероссiйскiй, цѣсарь Московскiй. The Czar was born in the steppes of Russia in 1267, and was cheated out of total control of all Russia upon the death of Boris Mikhailovich, who replaced Alexander Yaroslav Nevsky in 1263. However, in 1283, our Czar was passed over due to a clerical error and the rule of all Russia went to his second cousin Daniil (Даниил Александрович), whom Czar still resents. As a half-hearted apology, the Czar was awarded control over Muscovy, inconveniently located 5,000 miles away just outside Chicago. He now spends his time seething about this and writing about other stuff that bothers him.