Mailbag – Shot in the Arm Edition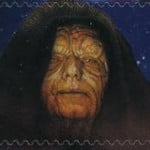 Long-time reader (Dr.) JE writes in:
As a fellow cardiologist who greatly enjoy knowing he is not the only one who sees the world this way I thought you might like this link. Forgive me if you have already seen it. JE
Dr. JE,
Whoever said Dr. J. was a cardiologist?
Dr. J. loves the link, and has never seen it before, to be honest. He highly recommends that his readers go and take a gander.
As you know, your Gormogons are big fans of vaccination, and GorT actually took Dr. J. on a field trip to meet Dr. Edward Jenner, the inventor of the Small Pox Vaccine. As an aside, Dr. J. came of age to be vaccinated against Small Pox the first year that the Small Pox vaccine was no longer offered in the United States, as it was deemed irradicated, except for the stores in Atlanta and the former U.S.S.R. Mama J., a Cold Warrior to say the least, petitioned the CDC to release a dose for Dr. J. so that he wouldn't fall prey to Soviet biological warfare. Sadly, her petitions were rebuffed (thanks, Mr. Carter). So, Dr. J. took an awful risk to meet the guy, but we had a grand old time over pints of unpasteurized ale at a pub in Gloucestershire.
But, as always, Dr. J. digresses. Vaccines are clearly a good thing. The ones that are part of the routine vaccine schedule dramatically reduce morbidity and mortality from a legion of communicable diseases. Because we are two generations away from people who routinely got measles, mumps, rubella, and polio, for example, we've forgotten the significant downside. Dr. J. ran the list a while back. Please go and review it if you forgotten.
Obviously some are higher impact (Polio, MMR, TDaP, HiB) than others (Chicken Pox, Hep B, Gardasil), and Dr. J. even addressed his thoughts on that.
One thing that Dr. J. failed to note previously is that the risk/benefit of the Chicken Pox vaccine exceeds the risk/benefit of catching Chicken Pox. Pox parties, in other words, are more dangerous than the vaccine.
Thanks for writing in.