Mailbag – Gay Superhero Edition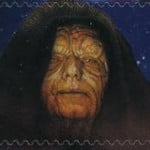 Operative RKB writes:
Dr. J,
I will give them credit for one bit of schoolyard humour. Alan Scott always had a vulnerability to wood. Admittedly, it is a pun at best and a tasteless equivocation at least.
Operative RKB
Heh heh, he said wood…
For those not in the know, what RKB is referring to is the difference between Alan Scott, the Golden Age Green Lantern and the Silver Age Green Lantern Corps.
Alan's ring is magical and doesn't work against wood. The Green Lanterns we all know and love (that started with Hal Jordan in the 1960s) are a galactic police force and their rings don't work on things yellow.
Regardless, Dr. J. thinks DC took the easy way out to attempt to make an otherwise unremarkable character more interesting.
Dr. J. doesn't have much else to say on this subject.
Thanks for writing in.