Hispanic Voters: Not What You Think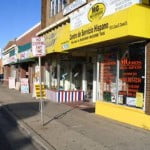 Interestingly, political junkies on both the Left and the Right each seem to have a major misconception about the Hispanic voters in the country. Fair is fair, and let us explain them both.
Owners of these small businesses want lower taxes and the ability to run themselves. When it comes time to pay the bills, amnesty is the furthest thing from their minds.
Politicos on the Left believe that Immigration is the top issue for Hispanics. In reality, it isn't—polls continuously show the number one concern is the economy, jobs, and the ability to start and maintain a small business. The reason why immigration ranks pretty low is actually quite straightforward—Hispanic voters are all citizens. They are all Americans.
While they may have distant family members who are illegals, most of the people Hispanics know in this country are either citizens or documented visitors. Most Hispanics don't want to associate with illegal aliens; the general attitude from Hispanics from Mexican or Latin American backgrounds can be reduced crudely to "Let 'em become citizens."
This makes sense. The job market is tough enough already; why should illegal aliens be given money, benefits, and housing when law-abiding citizens have to work so hard to maintain these things as well as pay taxes? For Mexicans and Latinos who worked hard to become citizens, illegal aliens are basically an affront—a middle finger—to their hard work.
Also, many Hispanics are culturally biased against illegal aliens—namely, Cuban-Americans, Puerto Ricans, and Dominicans, who never had the luxury of a border to cross. Some of these folks risked an amazing amount to come over, and resent being lumped into pro-immigration categories by liberals.
On the Right, there is an equally pervasive myth that Hispanics need to be won over away from the Democrats. While Hispanics broke big for Barack Obama in 2008, they voted in large numbers for George W. Bush in 2000 and 2004; likewise, they were big with Bill Clinton, George H.W. Bush, and Ronald Reagan.
In typical post hoc ergo propter hoc thinking, the assumption is that if you win the Hispanic vote, you become President. Actually, they don't pick the president as much as they vote for the guy who instills the most confidence. Think about it: it isn't that Hispanics predicted the president so much as they got tired of the guy who wound up losing.
In other words, they voted against Jimmy Carter's lousy economy and George H.W. Bush's recession; they voted against the unappealing Mondale, Dukakis, Dole, Gore, and Kerry. Barack Obama is heading well past Jimmy Carter territory, but for that to happen, Mitt Romney must not pander to them the way McCain did in 2008. McCain made the idiotic mistake of thinking that amnesty would win him the Hispanic vote—and like the Left myth, he learned that Hispanic Americans do not want amnesty for illegals.
So Mitt Romney's discussion of comprehensive immigration reform might have been spot on. Not too much, but just enough. After all, immigration is ultimately on any Hispanic American's list of interests. And while it is much further down than the Left realizes, it exists: and Romney's assurances of making it easier to become a legal American, without pushing people already in line even further out, should be well-received.
But if Romney wants to win the Hispanic vote, he needs to get the Hispanic community to get tired of Obama. And by continuing to stress the weak economy and crushing regulatory burden on small businesses, he is doing what he needs to do.

Божію Поспѣшествующею Милостію Мы, Дима Грозный Императоръ и Самодержецъ Всероссiйскiй, цѣсарь Московскiй. The Czar was born in the steppes of Russia in 1267, and was cheated out of total control of all Russia upon the death of Boris Mikhailovich, who replaced Alexander Yaroslav Nevsky in 1263. However, in 1283, our Czar was passed over due to a clerical error and the rule of all Russia went to his second cousin Daniil (Даниил Александрович), whom Czar still resents. As a half-hearted apology, the Czar was awarded control over Muscovy, inconveniently located 5,000 miles away just outside Chicago. He now spends his time seething about this and writing about other stuff that bothers him.