GreatRealistic Expectations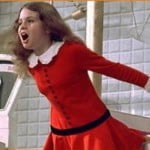 I want everything….now! And for free!
To piggyback off 'Puter's earlier post today, it seems like people in this country have a number of unrealistic expectations.
First, for our children. Yes, we all want the best for them. They should be the best athlete, top scholar and most popular in school. GorT sees this in spades in segments of his community. Parents who complain and manipulate sports programs to give their kids an advantage that, in reality, does more of a disservice to them and their peers. Don't get me wrong, I think all kids should participate in some organized sport as the benefits are tremendous. Particularly girls – there is a significant drop-off in participation in sports when girls reach 12 or 13. They need to be coached and instructed differently and, in doing so, they can greatly benefit from team sports and in particular, they can learn how to work as a team, how hard work produces results, how to lose, and how to win. While the participation issue is less concerning for boys, the reasoning for team sports remains applicable.
We see it in education. 'Puter's point about college (and not his first time doing so) is front and center. However, we have parental pressure on teachers about grades – why did little Suzie get a "C" on this test? Because she thought the general leading the Allied forces in WWII Europe was Battlin' Burt Lustine, she didn't know where Germany is on a map of Europe, and so on. Kids should do their best and put forth their best effort – and parents should encourage and push for that. People have different talents and develop talents at different stages of life.
GorT has seen the results of some of this in recent interviews with recent or soon-to-be college graduates. When asked to talk about what they would like to do coming into a company, they respond with something along the lines of "I want to be a project manager and lead a small team in a high-visibility, critical project for the customer." Really? You think at 21 or 22 that you can do this? Bravo for the confidence, but usually the response is a serious reality check for them. "Well, usually the customer is looking for a seasoned professional with over 8 years of experience in the field and with their environment for that position." I believe that this is the result of the above mentioned entitlements bestowed on them.
And lest you think that it's going to get easier, let me pop that bubble right here and now. Kiosks, self-service checkouts, and online shopping have improved our efficiency and obviated jobs (except in some government facilities*). Instead of complaining about it, people need to adapt. Get trained, learn new skills, look to the future and see where there will be a demand. In the near term, these kinds of technological shifts will continue. I suspect that in 10-20 years, we will have the equivalent of a very basic "replicator" from Star Trek. The early phases are here with the 3D printers that can take simple computer models and create a real 3D object. In biomedical fields, we have been able to synthesize simpler organs like bladders. How far off do you really think the technology is for the home-generation of simple toys, household objects, etc. ? Think of the implication that imposes. Will imports from China for trashy plastic novelties be needed? What about manufacturing here in the United States?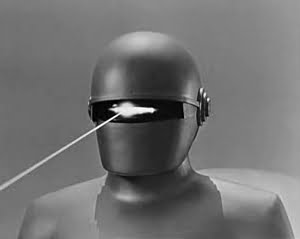 GorT is an eight-foot-tall robot from the 51ˢᵗ Century who routinely time-travels to steal expensive technology from the future and return it to the past for retroinvention. The profits from this pay all the Gormogons' bills, including subsidizing this website. Some of the products he has introduced from the future include oven mitts, the Guinness widget, Oxy-Clean, and Dr. Pepper. Due to his immense cybernetic brain, GorT is able to produce a post in 0.023 seconds and research it in even less time. Only 'Puter spends less time on research. GorT speaks entirely in zeros and ones, but occasionally throws in a ڭ to annoy the Volgi. He is a massive proponent of science, technology, and energy development, and enjoys nothing more than taking the Czar's more interesting scientific theories, going into the past, publishing them as his own, and then returning to take credit for them. He is the only Gormogon who is capable of doing math. Possessed of incredible strength, he understands the awesome responsibility that follows and only uses it to hurt people.