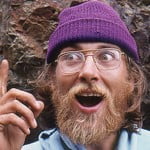 The Czar was surprised when paying bills last night. Not by the amount of a bill, nor by the services rendered heretofore. Rather, the Czar's ever-tense eyes were caught by the return envelope. The return envelope—and we still hold our breath in expectation of it all being a weird dream—was blank. Just a cellophane window through which the payment slip would provide the post office with a delivery address. Nothing else was printed on the envelope.
That was it. How remarkable an envelope!
The envelope did not have a boxed indicator advising where to best place the stamp, in the event we attached it on the back, over the cellophane window or, God help us, found a way to attach it to the side edge somehow.
Neither did it caution us that the normally omnipotent post office cannot deliver mail without that stamp.
The envelope did not even advise us to save a stamp, or even an entire tree, by using electronic billing.
It lacked a trio or quartet of short parallel lines in the upper left corner, suggesting where one might ideally write a return address using neat rows. With a helpful From: thrown in to help get one started.
Heck, the envelope did not care whether one used a return address at all, for those of us who like to tempt the postal fates.
The rear flap said nothing about ensuring that, whatever else, we never dare send cash through the mail.
Nor did the flap suggest verifying the enclosed check was signed and dated, as we all know how absent minded we are to forget one-third of what gets written on a typical check.
The flap seemed to omit any advice about avoiding crashing the entire financial system of the United States by stapling anything.
Equally absent were explicit and careful directions about inserting the contents of the envelope so that the delivery address shows through the cellophane window.
No, indeed, this envelope assumed you knew how fill out an envelope, how to stamp it, and how to insert paper into an envelope.
Damn, this envelope actually treated us with respect, as if we were mildly functional. The Czar liked that. A lot.

Божію Поспѣшествующею Милостію Мы, Дима Грозный Императоръ и Самодержецъ Всероссiйскiй, цѣсарь Московскiй. The Czar was born in the steppes of Russia in 1267, and was cheated out of total control of all Russia upon the death of Boris Mikhailovich, who replaced Alexander Yaroslav Nevsky in 1263. However, in 1283, our Czar was passed over due to a clerical error and the rule of all Russia went to his second cousin Daniil (Даниил Александрович), whom Czar still resents. As a half-hearted apology, the Czar was awarded control over Muscovy, inconveniently located 5,000 miles away just outside Chicago. He now spends his time seething about this and writing about other stuff that bothers him.