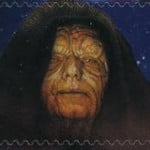 Operative FJR writes in:
I loved the way Lil Resident and Lady Jaye worked out their differences and there wasn't any major adult intervention. The adults served as reinforcement to appropriate behavior. It is nice to know that there are parents that care about raising well adjusted children that are learning to work out their differences.
This is all tongue in cheek but I have to say that I agree with Lady Jaye on the issue of dancing not being a sport. Technically it's a performing art. A very athletic and demanding performing art but not really a sport. Just because something is athletic and subject to competition doesn't default it to sports status. I don't consider figure skating or diving or rhythmic gymnastics sports. I know, I know, they are sports according to the International Olympics Committee but IOC considers Curling a sport. Curling is a game like billiards or bowling or golf. In my world "sports" require the participant to reach their anaerobic threshold at some point during competition, winning must be decided by non-subjected scoring or a clock and participants are required to wear uniforms as opposed to costumes. I'm sorry but if you have to wear make-up to participate then you are a performing artist. Baryshnikov was an amazing athlete but he was a performing artist. Please understand that just because your chosen activity is not a "sport" that doesn't mean you aren't an athlete.
Now I would never argue this point with Lil Resident. She obviously takes her dance very seriously and works very hard at her craft and that is to be applauded. She is welcome to define her athletic endeavors however she likes.
Hope she continues to win competitions.
Sincerely,
Operative FJR
Dear Operative FJR,
Dr. J. hears what you're saying. You, and Lady Jaye are technically correct, but Ms. Jaye doesn't have the sophistication to understand the difference between competitive performing arts and sport and was not thinking before she spoke, and then digging in without the rhetorical ability to make her case. The Lil Resident simply didn't like that Lady Jaye was marginalizing (or as Professor Mondo would call it, negging) her principal extracurricular activity given the success that she's achieved in it.

Dr. J. also agrees with you in that he would never argue this point with Lil Resident either…