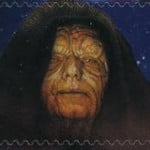 Operative DT writes regarding the Jedi Academy's May Day charity event:
Doctor Jota,
Why not unleash the massive army of Gormogon followers to help May? If we each donated a penny it'd still add up to Obama's deficit!
Best,
Operative DT
Myrmidon Wrangler
Dear DT,
Thanks for writing in. While the sentiment is appreciated, we didn't want to overload the system. Besides, pennies may be defunct by the end of the Obama administration.
Best,
Dr. J.
Our Silver State stalwart, ScottO writes in regarding Dr. J.'s compare/contrast with Julia:
Dear Dr. J.,
Your post was an excellent contrast of philosophies. When you got to the age where you mention Medicare and Social Security, it reminded me of my (short) post here. I'd be grateful to know what you think of it, and the other Gormogons, too, if you care to share it.
Your humble minion,
ScottO
Dear ScottO,
Dr. J. likes your thoughts on the Social Security issue. It's more thought than what Washington has proposed (beyond Paul Ryan). Dr. J. wonders if the math works, however. What Dr. J. would do, as he mentioned, transition out the social security taxes as those over 55 age out of the system (as the Progressives like to call dying). Dr. J. would also open up the Thrift Savings Plan the Federal Government offers its employees as a plan. He would offer you 100% matching of up to 5% of your gross income paid for out of your own income taxes as a tax credit. The problem with Dr. J.'s plan, Gen X and the Millenials pick up the tab for the Baby Boomers. The reality, we're stuck with it anyway. Might as well cut ourselves off form the Guvmint' teat.
Best, Dr. J.
Finally, @MbernadetteE our Castle Archivist writes in regarding Julia:
Dear Dr. J.,
I'm still working my way through your piece (excellent so far, by the way. Thanks for accepting the challenge!) Laughed out loud, by myself, in my office, at this line, for the record — If Dr. J. got lucky, and he's not saying he did, he and/or his partner took personal and financial responsibility to insure an unanticipated pregnancy did not occur. Then he went swiftly to confession the next day.
Also, this is so true and so sad. WHAT THE HECKITY HECK IS WRONG WITH PEOPLE. I don't know about you, but I get awfully insulted when my intelligence is insulted. "Team Obama thinks that voters are so stupid enough to believe that a life as a government ward is worth surrendering your freedom for."
And… finished. ::archivist applauds:: well done, sir, well done.
The Archivist, @MbernadetteE
Thank you, thank you (bowing).
We wrote that line about confession just for you.
Dr. J. is going underground today, so, he will be writing more on Tuesday.