Mailbag – And a five and a six…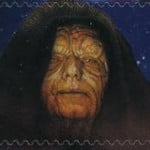 Loyal minion Scott O, who you can read at his blog called 'Thoughts from The Corner Office,' writes in:
Good Doctor,
There is a fifth possibility for Mr. Obama to oppose less government spending in Europe, which is closely tied to your 3rd and 4th: He wants to get as many people all around the world hooked on government handouts, without realizing that government doesn't have anything to hand out unless it is taken from the people, which requires a lot more control than they have even yet, which requires more handouts.
There is a 6th possibility as well: He is just effin' nuts.
As ever,
ScottO
ScottO,
There are always those possibilities.
Regarding possibility the fifth, for the President of the United States to want the people of Europe, and across the word, to suckle more ravenously at the teat of government suggests that there is a greater and more elusive threat to freedom worldwide, a phantom menace, so to speak. Dr. J. spoke to his chums over at the Council on Foreign Relations, and over the Trilateral Commission. They had nothing regarding the president having a key to the New World Order wash room.
Dr. J. really thinks that the president, in part, fears, that austerity will either work to bring about a recovery, or recovery will occur as they are implemented. Either way, were that to happen he would either be, or at the very least, appear wrong, economically, which would be bad for him, especially right before an election. Furthermore, he would be in a lot of trouble as well, if their recovery improved their credit ratings to the point that investment looks Europeward rather than Americanward.
Regarding the sixth possibility, Congressman Kucinich is nuts, Former Congressman Trafficant is definitely nuts. The president…Dr. J. doesn't think he's nuts, just that he is completely, utterly and irrevocably wrong on almost every issue.
Thanks for writing in.