Dr. J.'s favorite things: Ibutilide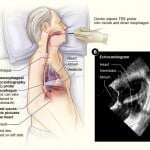 Dr. J. doesn't feel like talking about gay marriage this week. His attitude is that in his world view marriage is a sacrament first, and as far as he is concerned, government needs to butt out of the marriage business. If we had a flat tax, and it was cheap and easy to designate your domestic wingman, none of this would bloody matter except to the asshats on the left who want to destroy religion, Christendom, and Western Civilization as a whole.
What Dr. J. wants to talk about is ibutilide.
Atrial fibrillation is an irregular rhythm of the heart. It increases your risk of stroke. We, therefore, put you on blood thinners to reduce your risk of stroke. We have Coumadin™(warfarin), Pradaxa™(dabigatran etexilate) and Xarelto™(rivaroxaban), though I wouldn't recommend rivaroxaban for that indication.
Atrial fibrillation can also make you feel tired. Some of this is because your heart is going too fast. This can be slowed down with blood pressure medications such as a beta blocker (e.g. metoprolol) or non-dihydropyridine calcium channel blocker (e.g. verapamil and diltiazem).
Some folk don't feel better when their rate is controlled, so we cardiovert (shock) those patients back into a regular rhythm. Furthermore, if you are having your first episode of atrial fibrillation, we also shock you, regardless of whether you are symptomatic or not, as everyone deserves a shot at sinus.
As Dr. J. said, before, the biggest risk of AFib is stroke, so unless you've been anticoagulated for at least a month, we do a transesophageal echo (TEE) to make sure there are no clots in the left atrial appendage. If there isn't, while you are asleep for the TEE, we will give you a shock. Putting folks with clot back into sinus rhythm is increases your risk of stroke, so we check, unless they've been anti coagulated for at least a month.
So, once in a while, a patient on a blood thinner for greater than one month pops into atrial fibrillation, or atrial flutter and presents to us as such. That's where ibutilide comes in.

Ibutilide is a short acting IV medication that can be used to convert atrial fibrillation to normal sinus rhythm. It blocks potassium channels in the heart. In so doing, it forces the atria to 'resynchronize' by prolonging the recharging time of the tissue between beats (don't ask, it's pretty complicated). You give 1mg IV, and if it doesn't work, you give a second mg after 30 minutes. The success rate of the drug is about 75% with 1 dose. It works better in atrial flutter than atrial fibrillation. The side effect is a 1-2% incidence of polymorphic VT, so you load the patient with potassium and magnesium before administering.
The advantages are that you don't have to put the patient to sleep or give them a shock of electricity which is really helpful in the middle of the night or on weekends and in the ER.
It does require close monitoring for 4 hours after administration so it can be given in the ER or the ICU but not a regular telemetry bed.
So, whenever the right patient (anticoagulated for more than one month, left atrial size less than 5.5 cm, not already on antiarrhythmics to maintain sinus rhythm), this little handy dandy med makes Dr. J.'s job a little easier.