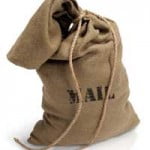 Your Mandarin received this communiqué from Operative JS:
Dear Mandy Mandarin,
I really liked your post on the Avengers, even if it did ruin the movie for me with no warning from you. I think the positive qualities you mentioned stem from Joss Whedon's influences on the movies. I think he doesn't mind putting in wholesome aspects to his projects, and he's definitely good at what he does. Here's hoping he does all the rest of the Avengers movies.
God Bless,
J S, Operative
ps- I know you put 'spoilers' in there, I was just yanking your chain.
Well J S, Operative, your note is welcomed and your Mandarin also hopes that Whedon does the rest of the Avengers movies. And by way of warning, this is what happened to the last person that yanked your Mandarin's chain.

The Mandarin, whose real name is 吏恆, joined the order in 1309, and introduced the Gormogons into England during the 18th Century.
The Mandarin enjoys spending time with his pet manticore, Βάρἰκος, or Barry (who can be found in the Bestiary). When not in the Castle…well, frankly, nobody is quite sure where he goes.
The Mandarin popularized the fine art of "gut booting," by which he delivers a powerful kick to the stomach of anyone that annoys him. Although nearly universal today, the act of gut booting or threatening someone or something with a gut boot is solely due to him.