The coy southpaw from Chappaqua, NY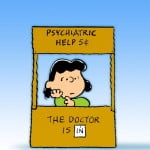 Yesterday on the Fox News Special Report Online post-show broadcast, Dr. Charles Krauthammer, a psychiatrist by training, by the way, intimated that Obama wouldn't replace our gaffetastic Vice President Biden with Secretary Clinton for the 2012 race. His reasoning was that Obama is too narcissistic. That being said, he made the caveat that he wasn't using his psychiatrist's cap.
In his own words:
"Obama, I think, can never bring himself to do something very large, like this, which would show that he needs the Clintons, particularly Hillary, to win."
"I just think for Obama to show himself as being weak and needing this to win is more than he can ever muster," Krauthammer added. "So I think the odds are low. I could be wrong — rarely, but it's happened."
Dr. J. agrees with Dr. Krauthammer's assessment (Dr. J. got an A in Psychiatry, back in medical school, BTW.) but would temper it, and you will see why, below the video clip.
A few weeks ago, before Mother's Day actually, Dr. J. was at the local Hallmark Store buying insanely marked up cards from this Catholic family owned formerly small business. You see, Dr. J. cares enough to send the very best.
While he was there, he was taken by the conversation a loud, brash, outspoken 55ish year old woman was having with one of the cashiers. The woman had a New York accent, Long Island, specifically, and was clearly a Democrat. The thrust of her conversation was that she was hoping that President Obama would dump Biden for Hillary Clinton in the VP slot. The last time this topic was in the news was about that time.
Now Dr. J. is one of those people who can't keep his mouth shut. Dr. J. is also one of those people who is sufficiently skilled at keeping himself on topic (when speaking, anyway) that he isn't going to offend the listener with his interjection. He tends to stay away from land-mine like interjections.
Dr. J. raised the point that despite the dreams and fantasies of those Democrats who for whatever reason were putting their hopes and dreams in Hillary Clinton to be the first woman President, it would be a mistake for Obama, or any president to replace his Vice President, unless the VP disgraced the office (and being a bonehead doesn't meet that threshold), or became incapacitated and unable to fulfill the obligations he is charged with. Spiro Agnew resigned under charges of bribery back in 1973, after his re-election. That's the sort of threshold for replacing a VP that Dr. J. is talking about.
It was discussed in the media whether or not Dan Quayle, Al Gore, and Dick Cheney should be replaced during the re-election race. Nothing ever came of it.
You see, in the modern era, the first decision any presidential candidate makes is who his vice president will be. By replacing that person the president istacitly saying that his first decision was a wrong decision. In so doing he loses a lot of credibility with voters whether or not he or the voters consciously realize that or not.
So Dr. J. agrees with Dr. K. that Obama is a narcissist and that replacing Biden would make him look weak, but he also would like to add that those are true, true and unrelated.
Obama is certainly the most narcissistic individual to hold the office of President in the modern era, but even the most self actualized executive would not make that mistake for the very same reasons.