Because, Ultimately, Poland Is Right On This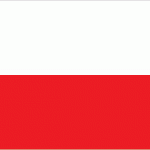 One of the Czar's relatives was executed by the Nazis for helping Jews escape from Poland, by hiding them on his farm until the heat was off. True fact.
Two Three thoughts about the President's comments about Polish death camps (sic).
Thought #1: To those on the Right, Americans probably do not need a primer on why the Poles are so outraged by the statement. The fact that Poles were outraged is more than enough. Admittedly, most Americans probably think Auschwitz was in Germany; they do not realize the Nazis had death camps in several places, in different countries, all operating at capacity. But to those on the Left, who cannot understand why the Poles would be outraged when it was totally obvious what the President meant, the simple thing to do here is to man up and apologize. Yeah, you didn't think. It happens to the best of us, or in your case, it happens to liberals, too. Say you're sorry.
Thought #2: To the Poles, face it. The President is never going to apologize because frankly, you irritate him with your petty grievances. The White House offered a statement of regret, as in, "we regret you were offended." This of course is not an apology and means nothing. It is no different when your spouse says "I'm sorry if you're made about this," which means "…but I'm not budging." Unless Poland intends on somehow voting for Obama in the Fall, forget it. And Polish Americans old enough to vote are also old enough to understand what Communism did to Poland—they vote Republican anyway. Apology not forthcoming.
Thought #3: Look, the Czar is no apologist for Obama. But what happened here was very likely a proofing or editing screw up. The original draft probably said something like "Nazi death camps in Poland." Editor One simply crossed out Nazi because, really, what other kind were there in World War II? Editor Two read "death camps in Poland," and thought that seemed wordy. He changed it to "Polish death camps." Okay, the Czar gets it. Editors do things like that. The text got put up on the telly, and the President read it as written. We get it. So simply say that, and apologize for it. Then you are out of the mess. But no, the Obama adminstration will hem and haw, waffle here and dither there, and never get around to saying they screwed up, and frankly, this outrages is a little bit your own fault, isn't it, Poland? Et cetera.
Yeah, this was a stupid fumble all right, and the Press gets a nod for covering it. But the reality is that while this might not have been easy to prevent with ill-considered editing, recovering from it would have been pathetically easy to do. Now, of course, it't too late.

Божію Поспѣшествующею Милостію Мы, Дима Грозный Императоръ и Самодержецъ Всероссiйскiй, цѣсарь Московскiй. The Czar was born in the steppes of Russia in 1267, and was cheated out of total control of all Russia upon the death of Boris Mikhailovich, who replaced Alexander Yaroslav Nevsky in 1263. However, in 1283, our Czar was passed over due to a clerical error and the rule of all Russia went to his second cousin Daniil (Даниил Александрович), whom Czar still resents. As a half-hearted apology, the Czar was awarded control over Muscovy, inconveniently located 5,000 miles away just outside Chicago. He now spends his time seething about this and writing about other stuff that bothers him.