You Already Know What SCOTUS Will Say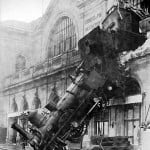 Boy, the President and the progressive left have been on a real tear, have they not, about the fate of the Obamacare mess.
Calling for impeachments of judges who vote against it. Warning them not to ignore imaginary precedents. Delivering speeches about the inherent constitutionality of legislative support—you know, where something is constitutional merely because the bill barely passed Congress (by 7 votes in the House and 21 in the Senate). Hey, the President said so.
Liberal blog after leftist op-ed page is screaming at the Supreme Court to affirm the legality of this, or face dreadful consequences. Discussions are taking place about how to spin this, how to blame the Supreme Court (among the most popular of American branches, poll-wise), how to make Republicans take the fall for its defeat.
Does this sound like the Progressive Left has any confidence in this?
Or does it sound, perhaps, like they already know which way the decision is going to go?
Rumors abound that Justice Kagan leaked the results of last weekend's private voting to the President, who then ordered the launch of the SCOTUS-must-pay screeds. But time-wise, that really doesn't figure, as Justice Kagan would have been far too busy working on her own opinion and voting to collect and tabulate the votes of the others without tipping them off.
Rather, the simpler explanation is that the law's authors and actors had a pretty strong hunch that Obamacare was not going to survive scrutiny; they themselves seem to realize that the absence of severability means that the whole thing is going to go down in flames, and that its defense by SG Verrilli was pitiful not because he was a bad counselor, but because he had absolutely nothing to work with.
The Czar thinks the instant the bill passed, it was doomed and the Progs knew it. The immediate granting of waivers, the sudden distancing of support by Democrats of all flavors, and the spontaneous disapproval polling were clear indicators that the law could not survive.
Even the liberals can figure this one out.

Божію Поспѣшествующею Милостію Мы, Дима Грозный Императоръ и Самодержецъ Всероссiйскiй, цѣсарь Московскiй. The Czar was born in the steppes of Russia in 1267, and was cheated out of total control of all Russia upon the death of Boris Mikhailovich, who replaced Alexander Yaroslav Nevsky in 1263. However, in 1283, our Czar was passed over due to a clerical error and the rule of all Russia went to his second cousin Daniil (Даниил Александрович), whom Czar still resents. As a half-hearted apology, the Czar was awarded control over Muscovy, inconveniently located 5,000 miles away just outside Chicago. He now spends his time seething about this and writing about other stuff that bothers him.