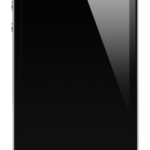 The Czar and family have recently joined the millions of iPhone users. In short, the Царица's old push-button cell phone was becoming too difficult to do more than rare text message. Recently, her school district's teachers have begun to text each other like mad with school news and events because the union has no way to monitor texts, as opposed to emails which are evidently scanned for content once in a while. Since 82% of the teachers in her district are opposed to the union, texting is the way to communicate without too much fear. As such, the iPhone has a fantastic speech-to-text feature that allows her to text hands-free while driving. And Siri is positively awesome for the Czar, and he tolerates comments from her that would warrant instant decapitation from an actual serf. And don't our serfs love my use of her to get stuff done?
With all the iPhone nuttiness in our house, and the Царица's and the boys's use of iPads day in and day out, the Czar got to thinking about topics normally reserved for GorT. Specifically, what has Apple done?
Look, the Czar is no Apple enthusiast. As much as folks rave about the Macintosh, the fact is that the Czar owned and used Macs for many years. And despite the religious defensiveness their users uphold, the Mac is just as problematic and irritating a computer as any Windows machine. While Macs tend to work a little more uniformly—the Mandarin and Czar each have identical Windows 7 laptops, configured 100% the same way, but we each suffer completely unique problems the other does not—they still cannot run all the same applications nor as well. Sorry, Macheads, but that's the reality: there is much more out there for Windows, in terms of quantity and power. The real difference is that Windows users expect and promote how irritating their machines are; Mac owners tend to look the other way and deny all the weirdness they in turn endure.
But hang on—let us look at what Apple did right. Start with the iPod.
This is a product nobody wanted, nobody understood, and nobody endorsed. The entire idea is stupid. You could summarize the history of the iPod like this: Steve Jobs suggested that Apple take a long-dead product, like a Sony Walkman, and repurpose it. Apple would not make any of the hardware, but would simply reuse existing technology in a new, odd combination.
Take a song off a CD, compress it into a format nobody uses, and store it digitally on this device. You could take a bunch of your CDs and put them on it, or mix and match whatever songs you liked. Then you listen to it through ear buds, which are terribly uncomfortable but less dorky than headphones (and less pure a sound and far less hygenic), and off you go.
The executives at Apple would have reacted the same the Czar did when he heard about it: good luck with the record industry. No way will they allow you to do that, because you lose control of the sales revenues. You want to legitimize Napster? Hah! But Jobs pushed this idea to the breaking point: "I bet you," he must have said, "that if we sell the songs for less than a buck, piracy will stop. People would rather buy a legal copy of a song, even one they already own, than beg, borrow, and steal them from friends." Plus, the upshot turned out, the artists would not only make more money, but be forced to produce better quality music.
That last point is essential. For decades, artists produced one or two good songs but then filled out an album with dreck merely because they would get paid for it anyway. When you want to buy an album to get the top ten hit on it, you were being forced to buy the rest of the crap on there. But with iTunes, you could buy only the songs you liked; the rest languished in non-sales hell. Artists now understand this, and are generally working toward unleashing five or six really good songs instead of one or two along with ten boring ones. Why? Because the others can make millions, too! So there is a long way to go here, but overall iTunes is pressing for quality more than quantity. Just as a market system should.
Now how do the artists make more money? Because millions of people would rather buy the song or two they liked rather than shell out $15 for an otherwise bad album. Given the opportunity to buy only the songs they liked, consumers did just that. Millions of us bought individual singles of songs previously unavailable except on a worthless album. The Czar would never buy Panorama by the Cars due to the cost; but he did drop a buck to get "Touch and Go," which is the only redeeming song on there. Well, maybe "Don't Tell Me No," which cost the Czar another buck. And Ric Ocasek made two bucks off the Czar he was never otherwise going to.
But Jobs pushed, and he was right, and finally did what all the technology manufacturers tried to do since the cassette tape appeared: he proved the music industry is a collection of dim-witted morons who could have made billions but were obsessed with saving thousands in piracy. The record industry? Oh, they love the iPod now, baby. And iTunes? Greatest record store on the planet. But it took Steve Jobs to move the mountain.
Not to be outdone, Apple came out with another product nobody wanted: a telephone. Cell phones were cheap, and they did everything you needed them to do (which was make or take a phone call). But Jobs was aware that people hated cell phones because they were too difficult to use to their full potential. Make or answer calls? Easy: but try saving your contacts, creating speed dials, or conferencing people. It took hours to learn to do it, and you spent more time creating a contact than you would ever spend speaking to him. And just look at texting!
So Apple came out with a phone that had one freaking button on it. But that button could pretty much do what you needed it to do. Once again, the iPhone featured nothing new—but it made cell phones smart…and just as a flurry of inexpensive .mp3 players came out, a wave of smart phones followed. And the world changed again: today, hundreds of millions of people now have easy access to phones, the internet, GPS, and online shopping thanks to their phones.
And last but not exactly least, Apple came out with an iPad. The Czar distinctly remembers his reaction to this: what the hell is it? It seems to be an iPhone without the phone. What possible product niche does this fill?
But the Czar did not nix the product, but rather watched it. And saw it filled a variety of needs. You know that very few people use a computer in their house to write a huge novel, develop complex research experiments, or chart lunar events? No, they browse the web to see what products to buy, look up that actor on IMDB.com to see where they know her from, and play games. So Apple came out with a very inexpensive, intensely portable version of a computer. And the Царица bought one, and all of us fought over it until we got a second one. The Czar still uses his Windows 7 laptop for nearly everything, but admits that the iPad is the best solution for reading the news at the table, looking up that actress's name on the couch, or checking a hockey score while sitting out in the backyard.
Now, there is a rush by product manufacturers to sell similar products. And some, yeah, are faster, cheaper, better, and richer in features than the iPad. But none of them are selling; the point is, the market is dictating, as it should. And Apple changed the world yet again with a product that nobody foresaw.
When the final chapter on Apple is written, the odds are that no one will remember the Macintosh as much as they will remember the iPod, iPhone, and iPad. Or, more likely, whatever happens next at Apple. Yeah, it will be tough without Steve Jobs: he had a gift for looking at products that everyone likes, and then proving that nobody really liked them until he fixed the interface. But remember that Apple hasn't made anything new in decades except for software: so they could easily keep that brillliance coming by using existing hardware.
It will be worth watching. But the Czar must admit: if Apple announce they were coming out with a new baseball glove tomorrow, he would bet that it would be the best the world has ever seen.

Божію Поспѣшествующею Милостію Мы, Дима Грозный Императоръ и Самодержецъ Всероссiйскiй, цѣсарь Московскiй. The Czar was born in the steppes of Russia in 1267, and was cheated out of total control of all Russia upon the death of Boris Mikhailovich, who replaced Alexander Yaroslav Nevsky in 1263. However, in 1283, our Czar was passed over due to a clerical error and the rule of all Russia went to his second cousin Daniil (Даниил Александрович), whom Czar still resents. As a half-hearted apology, the Czar was awarded control over Muscovy, inconveniently located 5,000 miles away just outside Chicago. He now spends his time seething about this and writing about other stuff that bothers him.