We've been a little less free since March 8th…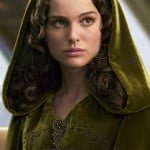 H.R. 347 – known by the Orwellian title "Federal Resticted Buildings and Grounds Improvement Act of 2011" was passed into law with a vote of 388 to 3 with 42 not voting in the house. Apparently it was supported with no dissenting votes in the Senate.
The law gives the Secret Service the latitude to more aggressively restrict protesters in areas where individuals under their protection are in attendance.
Now if Dr. J. recalls correctly, there is something, somewhere that says:
Congress shall make no law respecting an establishment of religion, or prohibiting the free exercise thereof; or abridging the freedom of speech, or of the press; or the right of the people peaceably to assemble, and to petition the Government for a redress of grievances.
Given that there was overwhelming bipartisan support of this law, there there was an equally vocal bipartisan response. This has caused Ron Paulites to scream !!!!211!!!!ELevQ!nTY!!!!!!!!!! Interestingly there is bipartisan dissent as the ACLU of all people have concern for abuse (presumably when someone they don't like is in power, but nevertheless they are given pause as well:
Also, while H.R. 347, on its own, is only of incremental importance, it could be misused as part of a larger move by the Secret Service and others to suppress lawful protest by relegating it to particular locations at a public event. These "free speech zones" are frequently used to target certain viewpoints or to keep protesters away from the cameras. Although H.R. 347 doesn't directly address free speech zones, it is part of the set of laws that make this conduct possible, and should be seen in this context.
Rest assured we'll be keeping an eye on how this law will be interpreted and used by law enforcement — especially in light of the coming elections.
When there is support for taking your freedoms along both sides of the aisle, Dr. J. happily will side with both sides of the opposition.
Rest assured, your Gormogons will be paying attention issue along with freedom loving Americans everywhere.