Washington Post Hates Catholics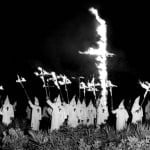 Maybe that's a bit harsh. But then again, maybe not. After all, what else could explain the
Washington Post's
editorial staff green-lighting this
intemperate, false, poorly reasoned dreck from one Melinda Henneberger
?
Maybe it's not anti-Catholic hatred, per se. Maybe the WaPo's editors have lived within the fashionably ultra-liberal and right thinking DC-MD-NOVA cocoon for so long that they don't realize how bigoted their opinions are.
'Puter was tempted to spend his afternoon doing a ginormous takedown of Ms. Henneberger's piece, but that's not necessary. The delightful Ms. Hemingway has already accomplished the task, and far more politely than Ms. Henneberger deserved. Please go read Ms. Hemingway's piece
here
.
So, with his afternoon freed up, 'Puter decided to spend some time criticizing not Ms. Henneberger's ignorance-laden, anti-Catholic hate speech (See how fun it is to turn liberals' own misguided ideas (e.g., hate crimes) against them?), but rather Ms. Henneberger's, and the media at large's, bias.
Ms. Henneberger's patent
confirmation bias
, as witnessed in her twisting of facts to reach a predetermined conclusion in keeping with her world view, is instructive. Media does the same thing, all the time, just in less obvious and obnoxious ways.
Based on Ms. Henneberger's tone, and her quick arrival at a predetermined and unexamined conclusion, we can infer that she must believe liberal ideals preeminent. We see her liberal beliefs in action as she disdainfully (and summarily) dismisses the Church's doctrines on birth control, homosexuality and obedience by its adherents (particularly, the religious) without seeing any need to address the Church's positions on the merit. After all, everyone knows the male-dominated Roman Catholic Church is evil. Why, women can't even be priests! Can you imagine!
We see Ms. Henneberger's bias as she ignores basic facts, such as that nuns are voluntary members of a voluntary organization, one with no temporal penalty for leaving. If nuns (or Ms. Henneberger, assuming she's a fellow Roman Catholic) don't like the Church's doctrines, they are free to leave.
We see the confirmation bias in her mockery of the Church's sacrament of Holy Eucharist,* when she speaks of slugging back "unconsecrated wine" with what 'Puter can only assume must be a gaggle of hate-filled harridans. Stupid, stupid Red Staters! They think that wafer and that really bad wine are the body and blood of Christ! It is to laugh.
Leaving aside her sophomoric, Dowd-esque attacks on the Church, Ms. Henneberger fails on a more basic level. It does not follow that the Church is wrong simply because the nuns disagree with the hierarchy. It is equally possible (more so, in 'Puter's opinion) that the hierarchy is correct and the nuns are in error. Ms. Henneberger skates by an real examination of the issues at hand on her way to her preordained conclusion.
So, Ms. Henneberger, if for nothing else 'Puter thanks you for being an excellent object lesson in the corrosive effect of confirmation bias among all right thinking liberals in major coastal cities, including but not limited to those in the media.
And, in conclusion, 'Puter would like to call you what you are: a bigot.
*'Puter very much appreciated your mockery of his Roman Catholic Church's belief in transubstantiation of wine and bread to the body and blood of Christ, Ms. Henneberger. Demeaning the mainstream faith of over a billion adherents worldwide, a faith that has been a force for good in the world for millenia. That's classy. And enlightened. 'Puter's betting, Ms. Henneberger, that you'd think twice before mocking Muslims or Blacks in quite the same way. That'd be liberal heresy.
Prove 'Puter wrong. Publish a blog post on WaPo's site mocking Blacks with all the tired, racist tropes you can come up with. Or mock Muslims

Always right, unless he isn't, the infallible Ghettoputer F. X. Gormogons claims to be an in-law of the Volgi, although no one really believes this.
'Puter carefully follows economic and financial trends, legal affairs, and serves as the Gormogons' financial and legal advisor. He successfully defended us against a lawsuit from a liquor distributor worth hundreds of thousands of dollars in unpaid deliveries of bootleg shandies.
The Geep has an IQ so high it is untestable and attempts to measure it have resulted in dangerously unstable results as well as injuries to researchers. Coincidentally, he publishes intelligence tests as a side gig.
His sarcasm is so highly developed it borders on the psychic, and he is often able to insult a person even before meeting them. 'Puter enjoys hunting small game with 000 slugs and punt guns, correcting homilies in real time at Mass, and undermining unions. 'Puter likes to wear a hockey mask and carry an axe into public campgrounds, where he bursts into people's tents and screams. As you might expect, he has been shot several times but remains completely undeterred.
He assures us that his obsessive fawning over news stories involving women teachers sleeping with young students is not Freudian in any way, although he admits something similar once happened to him. Uniquely, 'Puter is unable to speak, read, or write Russian, but he is able to sing it fluently.
Geep joined the order in the mid-1980s. He arrived at the Castle door with dozens of steamer trunks and an inarticulate hissing creature of astonishingly low intelligence he calls "Sleestak." Ghettoputer appears to make his wishes known to Sleestak, although no one is sure whether this is the result of complex sign language, expert body posture reading, or simply beating Sleestak with a rubber mallet.
'Puter suggests the Czar suck it.