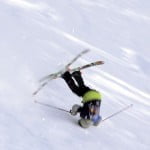 If you don't know by now, you should know that Dr. J. is about as strong a champion of religious freedom as the Gormogons get. Dr. J. as friends of every religious persuasion and also friends that are agnostic and atheist, though most of the latter are an intolerant lot of the worst order. Dr. J. is this way because history has shown, time and time again, that religious intolerance is the easy boogie man that politicians use to to obtain and retain power.
Menagerie makes the point that Jews have an equally vested interest in supporting Roman Catholics in our struggle against the #HHSMandate.
Menagerie writes:
Today it is contraception and the morning-after pill. Tomorrow it will be kosher slaughter, or matrilineal descent, or circumcision, or other matters of existential importance to Jewish observance. If the Obama administration gets away with forcing Catholic institutions to step across lines of life and death in the name of "health," the federal government will have a precedent to legislate Judaism out of existence — as several other countries have already tried to do.
So clearly Menagerie understands that the Government can not only attempt to impose its will on one faith, it can equally impose its will on equally important beliefs for a member of Menagerie's faith. Given the Jewish history of persecution for its beliefs who is to blame Menagerie for enlightened self-interest. Dr. J. has no problem, and indeed a lot of respect for his Jewish friends who are adherent to keeping kosher. He has opined on circumcision, and again, that should be protected and permitted both as a religious and preventative health measure. If it has to be paid out of pocket, so be it. It is not the government's place to interfere in reasonable practices (halal and kosher butchers) as indeed these are done with a greater rigor than the standards held by the USDA.
And Menagerie goes further:
The issue is: Who has the right to draw the lines where life and death are concerned? Morning-after pills may not seem too horrible to most of us. It's not the same as sucking out the brains of a fully-developed fetus in a so-called "partial birth abortion," or dismembering a 3-month-old fetus that responds to stimuli and can feel pain, is it?… If you don't like sucking the brains out of a fully-developed fetus at eight months, how about 7 months? Or six months? Or five months? Three months? How about three months less one minute? Or less one second? Where do you draw the line? Nothing in our science can tell us where life begins. If you can overrule the Catholic assertion that life begins at conception on putative scientific grounds and require Catholic institutions to pay for morning-after pills, you have given "science" carte blanche to determine where life begins — and ends.
This second point that Menagerie makes is also crucial.
While Dr. J. has stated, clearly, biologically, life begins at conception, Menagerie does not take such a clear stance other than to say, much like Dr. J. did recently to a friend, that really there are two intellectually honest positions, one where life must be protected from conception, as that is when life biologically begins, or alternatively, one can take the position that life doesn't begin (legally) until one is born, and thus all bets are off until that baby is born and its existence up until that point is at the largesse of its mother (or host as the espousers of this philosophy see it).
Trying to come up with an arbitrary point during gestation where abortion is OK is harder than nailing Jello to a wall.
Anyone who tries is just kidding themselves.